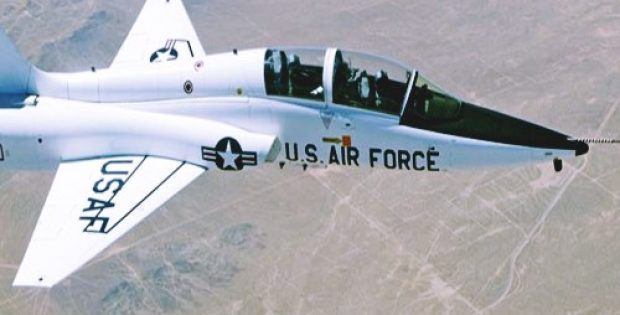 Boeing has been selected by the U.S. Air Force for building its next generation of training aircraft in a $9.2 billion contract awarded by Pentagon. Apparently, the contract aims to replace Air Force's aging T-38 trainers and comes at a time when the service is looking to modernize its fleet of tankers, fighters, bombers as well as nuclear intercontinental ballistic missiles.
The American aircraft manufacturer which has formed a partnership with Saab, a Swedish aerospace firm, had been awarded $813 million initially by the Air Force, for engineering and manufacturing development. The service is seemingly planning to buy 351 fully operational jets by 2034, with original estimated service cost of around $19.7 billion.
Todd Harrison, director of the defense budget analysis, Center for Strategic and International Studies, said that it is still unclear if the Air Force will have enough funding to bear the cost of these different aircraft programs simultaneously. Now that Air Force has announced its intentions to achieve about 25% growth in size, Harrison affirms that the budget situation has become more complicated.
Reliable sources reveal that Boeing was competing with the likes of Lockheed Martin for the extremely lucrative project. Lockheed Martin had offered the T-50A jet for the U.S. Air Force's trainer competition by collaborating with Korea Aerospace Industries (KAI). The jet is a version of KAI's T50 which is deployed in Korea and other partner countries of U.S.
Records show that KAI had paid $150,000 to President Trump's personal lawyer Michael Cohen, who is under investigation. On questioning if the Korean company's deal with Cohen or a corruption investigation involving the leadership of the Korean firm would affect the U.S. Air Force's selection, Lt. Gen. Arnold Bunch stated in June that the service would just let the contact process work out.
Lockheed quoted that the company had no information about the business relationship between Mr. Cohen and Korea Aerospace Industries and that it is not aware of any connection that the case may have with the U.S. Air Force Advanced Pilot Training competition.