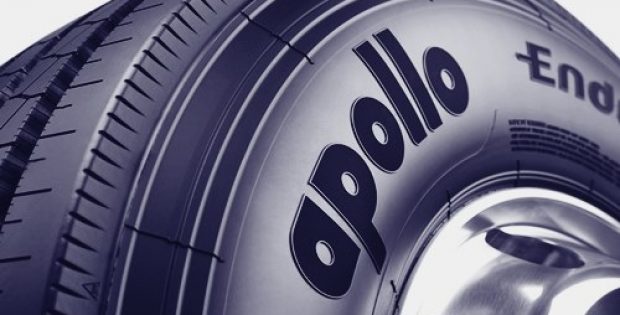 Apollo Tyres has recently announced that it will be investing around USD 1 billion for the coming five years in a bid to expand its global footprint. Reportedly, the move also includes the development of new production facilities in North America, Europe, and South East Asia.
According to sources familiar with the matter, this would be the company's biggest investment and will catapult the firm to the No. 1 position away from MRF (excluding two wheelers). The company sales are likely to hit 20,000 crores by FY 2020.
The strategic investment will see the development of a new plant in state of Andhra Pradesh, India, as well as capacity expansion of its Hungary based facilities, cite sources. They further claim that the move comes in the wake of the company's new ties with automobile industry majors such as BMW, Ford, Volkswagen and the need to serve them in Europe.
If reports are to be relied on, once the investment is commissioned by the Q1 of 2020, Apollo Tyres will be investing 3,800 crores in the Andhra Pradesh based facility, which will be then capable of production capacity of 3,000 truck tyres and 15,000 car radials a day. Moreover, by the end of the current quarter, the Chennai-based plant's truck & bus radial capacity will be expanded to 12,000 tyres a day.
Neeraj Kanwar, MD, Apollo Tyres, was quoted saying that the company, being in its strongest growth phase is now operating at full capacity and will be gunning for the top position by 2020.
For the record, Apollo accounts for 19% to 20% market share in passenger vehicles and over 30% in the truck & bus radial segment. India is witnessing robust demand for tyres, as a result of which the company is exporting its production to the domestic market. Despite the recent revision in the vehicle axle norms, Apollo anticipates the commercial vehicle growth cycle to continue a steady growth for the coming two years and offer higher growth potential.