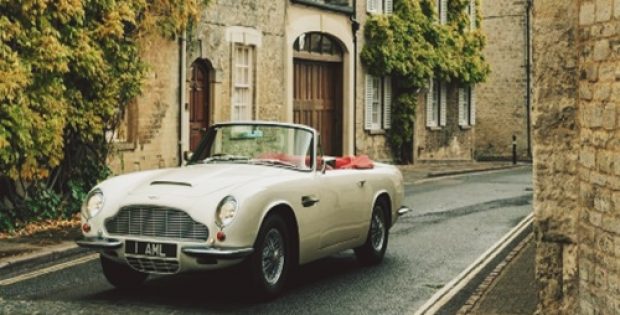 British luxury sports car maker Aston Martin is reportedly planning to create a reversible electric vehicle powertrain conversion for its classic car models. As per trusted sources, the technology to be used by the company would keep the original engine and gearbox, which would enable owners to remove the electric drive at any time.
The Chief Executive Officer of Aston Martin, Andy Palmer was reportedly quoted stating that the conversions will give owners peace of mind as they would now be able to drive cars long into the future without the fear of emissions regulations. Aston Martin is aware of the social and environmental pressures that would hinder the usage of classic cars in the upcoming years and the company's Second Century Plan not only consists of new models but also safeguards treasured heritage, Palmer further added.
Sources familiar with the development claim that the only change is the installation of a screen which would display power management numbers. The electric drive 'cassette', which is fitted atop the engine and transmission mounts, powers the vehicle and all its electrical equipment.
Managing Director at Aston Martin, Paul Spires reportedly commented that the company has been looking for a long time to find a way to ensure that the customers' long-term enjoyment of the cars is protected. Spires further added that driving a classic Aston Martin on pure electric power is a novel experience and one that would be extremely attractive to numerous car owners, especially the ones who reside in city centers.
According to a report published by MSN, the conversion of customer vehicles is expected to begin in 2019 and is likely to be carried out in-house. Reportedly, no range or power output details have been released yet.
As per trusted sources, a 1970 Aston Martin DB6 MkII Volante would be the first car that will be converted into an electric vehicle.