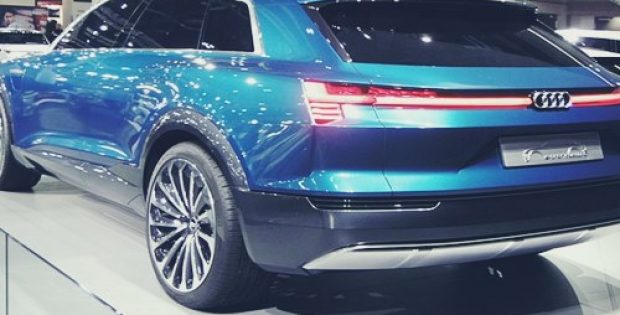 German automaker Audi has reportedly announced the production of the e-tron quattro – its first all-electric SUV, at its Brussels factory in Belgium. The move comes forth three years after the automaker unveiled the vehicle's concept version at the International Motor Show in Frankfurt.
According to Electrek, Peter Kössler, Member of the Board of Management for Production and Logistics at AUDI AG states that, their new e-tron model features high-end technologies such as virtual exterior mirrors and integrates Audi's traditional handing quality and dynamics with the technical Vorsprung.
The Audi e-tron is being assembled at the companies Brussels facility, which for the record since 2016 is going through an extensive renovation for producing Audi's upcoming EVs. The company claims that it has modernized the Brussels facility's body shop, paint shop and assembly line. Further Audi has also set up its own battery production division at the unit.
The Brussels facility has become the foundation of Volkswagen Group's EV plans and would reportedly be the world's first certified carbon neutral mass production plant for Audi's premium car segment, cite reliable sources.
As per an official statement, the company claims that its new five-seater SUV will be equipped with 2 electric motors capable of generating a total output of 320 kW, a 95-kWh battery pack and a DC fast-charging up to 150 kW. In addition, the EV would offer owners with a driving range of up to 250 miles.
Reports suggest that the new all-electric SUV will be unveiled in an auto exhibition on September 17 in San Francisco and all the details of the EV will be confirmed therein.
According to trusted sources, Audi further plans to introduce a four-door e-tron Sportback GT (Gran Turismo) concept and a compact vehicle model by 2020. In addition, the company has also made plans to launch an additional 20 EVs and plug-in hybrids in the automotive market by 2025.