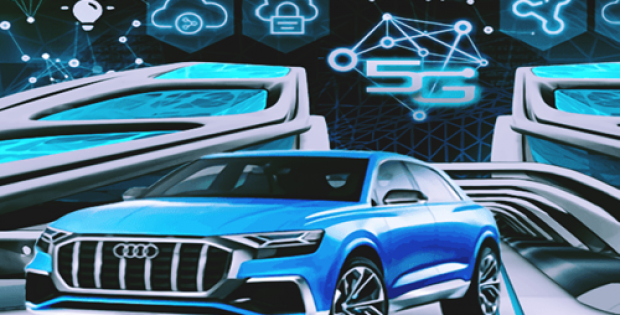 Audi, the global automobile leader, is reportedly in talks with networking telecommunications giant Ericsson to team-up and use 5G technology in automotive production. Audi apparently hosted Ericsson at its headquarters in Ingolstadt, Germany where the two signed an MoU to explore the potential of 5G and use the same as a communication technique in automotive production.
According to the reports, few chosen experts from both the companies will carry out tests in a technical center located at Audi Production Laboratory, Gaimersheim, Germany.
A report by the Computer Business Review brings to light an official statement by Ericsson apparently describing the technology to be encompassed with network characteristics that are highly significant for Industry 4.0, given the complex yet flexible production processes.
Audi CIO, Frank Loydl stated that a connected factory could have a considerable impact on the production potential, as the robust smart network can facilitate real-time response. Additionally, they would be working together to explore what 5G could offer for industrial applications in smart factories.
Ericsson Group CTO, Erik Ekudden stated that they are already involved in strategic partnerships with other manufacturers around the globe to leverage 5G and spawn new business opportunities & boost productivity. He further added that this deal allows them to study the advantages of implementing smart wireless manufacturing within an automobile production environment.
Reportedly, in the first phase of the collaboration both the companies will utilize wirelessly connected production bots that are equipped with a gluing application to test an application that is latency critical – a technique generally used in auto body construction.
Initially, a beta test will be carried out by Audi by implementing the 5G tech in a simulated environment that mimics Audi's factories. This testing lab will be equipped with Ericsson's (POC) Proof-of-Concept network – an open trial facility that permits early deployments of 5G, cite sources with the knowledge of the matter.