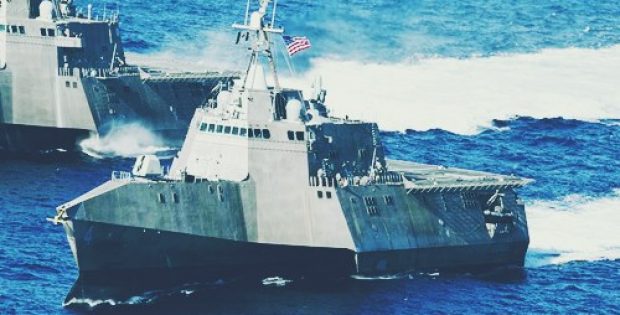 The Perth-based shipbuilding company recently bagged the contract for two additional combat ships.
The value of each of the two ships falls within the congressional cost cap of $584 million.
Austal, a renowned Australian defense & commercial shipbuilding company, has reportedly announced that it has landed another contract to build two more combat ships for the U.S. Navy.
Reports cite, the latest contract would bring Austal's forward order book to about 10 vessels by the year 2025. The contract value has not been announced by the United States Navy due to competition reasons.
According to a press release by Austal, under the new contract, Austal would be constructing two different Littoral Combat Ships (LCS), LCS 36 and LCS 38, which would join the U.S. Navy fleet after completion. The deal brings the number of LCS orders booked by Austal in 2018 to about four ships.
Back in August, the company reportedly increased its full-year profit by more than double to approximately $39 million, primarily attributed to the company's U.S. Navy shipbuilding program followed by commercial ferry construction contracts.
Though the value of the latest contracts has not been unveiled due to competition reasons, the U.S. Navy has stated that the value falls below the congressional cost cap of $584 million per ship.
The Chief Executive of Austal, David Singleton stated that the latest contract awarded by the U.S. Navy is a significant endorsement of the company's unique aluminum trimaran & further consolidates Austal's position as a crucial U.S. Navy builder. Singleton further added that the company has been extremely successful, consistently winning two LCS per annum in all the competitions in the last three U.S. Government financial years.
With nine ships already delivered & an additional 10 ships in the pipeline, either under construction or planning including the upcoming USS Canberra, the two new LCS announced under the recent contract represent the company's 18th & 19th vessels in the U.S. Navy Independent Class.