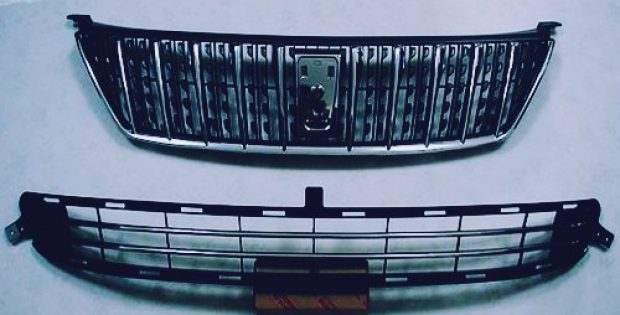 Online auto parts retailer U.S Auto Parts has reportedly declared that it plans to cease accessory grille imports into the United States, particularly to avoid supply chain disruptions in the future. The grilles were claimed to be flagged by the country's customs service, which allegedly framed the firm of counterfeit and trademark infringement.
Sources claim that the firm approached the U.S. Court of International Trade in April 2018 to file a lawsuit against the United States Department of Homeland Security. The lawsuit did relieve U.S. Auto Parts off an enhanced bonding requirement previously imposed by the United States Customs and Border Protection, an agency of the Department of Homeland Security.
In May 2018, the firm was granted a motion for preliminary injunction that ordered customs against enforcing any kind of enhanced bonding requirement for obtaining entry of its shipments into the United States. The court also ordered customs to process the firm's imported shipments that were not affected by trademark infringement in a sensible manner.
Sources claimed that all shipments held up at the Norfolk port were returned to the firm by July end.
According to Automotive Logistics, the second quarter witnessed a decline in e-commerce traffic, as sales and profitability were impacted by the customs issue. The firm recorded a $500,000 net loss as compared to $1 million in profits in the previous year.
Though the seized automotive grilles equaled only 1% of the firm's annual revenue, customs were reported to have seized about 200 shipping containers that held the firm's other products and were not released within a swift timeframe. Consequently, the firm encountered declined in-stock rates, as well as high carrier and port fees for the unreleased stock, and legal costs related to bonding litigation and product seizures.
To counter the challenges, U.S. Auto Parts will be expanding its marketplace channel partnerships and improving marketing capabilities aiming to revitalize the existing e-commerce website, claim sources.