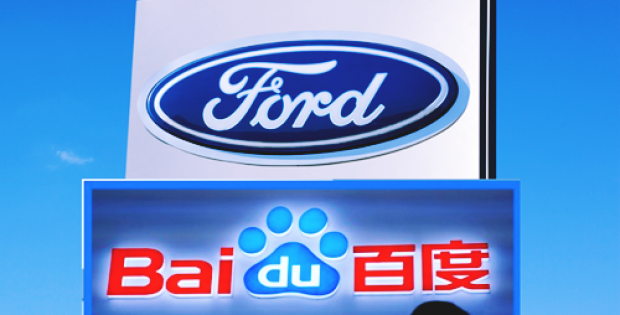 Baidu, the Chinese internet giant and Ford, the American multinational auto manufacturer recently announced a tie up in which the firms will be joining efforts to test drive autonomous vehicles in China for the two years.
Under the initiative the two companies will be collaborating on the testing and development of driverless vehicles that are capable of meeting Level 4 standard set by SAE International, the U.S. industry organization. In other words, vehicles developed by the duo will need no human intervention. Ownership structure details and financial terms for the venture had not been disclosed by Baidu and Ford.
President and CEO of autonomous vehicles unit at Ford, Sherif Marakby, said in an official statement that working with a leader in technology like Baidu will enable Ford to gain leverage in new opportunities in China and offer innovative solutions that can enhance convenience, safety and overall mobility experience. He added that the project is capable in adding a new milestone in the Ford and Baidu partnership and supports the vision of Ford to design smart vehicles that can transform mobility.
In a joint statement the companies revealed that Apollo, Baidu's autonomous driving system has already been fitted into Ford's autonomous vehicles. On road testing for the driverless vehicles of the Ford and Baidu venture are scheduled to start at the end of 2018.
Zhenyu Li, VP and GM of intelligent driving group at Baidu said in a statement that both Baidu and Ford are working towards developing technology that will redefine the future of mobility. He added that the project is aimed at combining the knowledge of leading-edge technology of both companies making it a significant step towards Baidu's ambition of developing autonomous vehicles that will benefit consumers of the future.
In June 2018 the companies had incidentally, made an initial announcement that they will be cooperating in the exploration of the fields of artificial intelligence and connectivity.