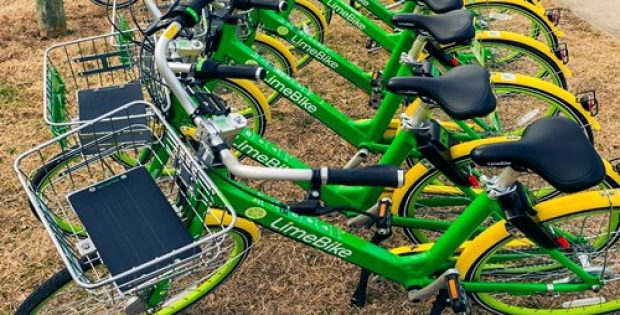 U.S. bicycle and scooter sharing startup, Lime for the first time has stepped in to the UK market by launching its electric bicycles fleet in Milton Keynes, a move that would allow Brits to take advantage of Lime's dockless e-bikes to commute in the city.
As per sources, riders staring November can locate and unlock Lime's e-bikes via its phone app, which will cost around £1 to unlock and about 15p a minute to ride, charges that are 28% higher than that paid by U.S. users and significantly higher than other e-bike sharing firms that have launched their fleets in the UK.
According to Bloomberg, Noa Khamallah, Senior Director for Government Affairs, Lime, said that Milton Keynes was one of 30 towns that the company approached to launch its service. The company chose the city for their innovative approach. Reportedly the city is now testing autonomous cars and pods as well.
Khamallah added that Lime and the city have inked an agreement, which outlined that the bikes will be correctly managed and maintained by the company, and that a 24-hour telephone support line would be made available to riders. Moreover, the company intends to launch a similar service in another UK city before Christmas, Khamallah added.
Jaanaki Momaya, General Manager, Lime UK, was quoted saying that the scheme would be an emission-free, accessible, affordable way of getting around town. Milton Keynes, home to future mobility firms, has witnessed trials of autonomous vehicles on its streets and is at the forefront of transport innovation. The company could not think of a better place to launch its services in the UK, and further aims to expand into other areas as well, Momaya added.
For the record, Lime, currently valued at $1.1 billion, is one of the world's largest e-scooter sharing startups, alongside Skip Scooters, Bird Rides Inc., Voi Technologies, Spin and Tier Mobility, all of which have been attracting investors and customers at a rapid pace.