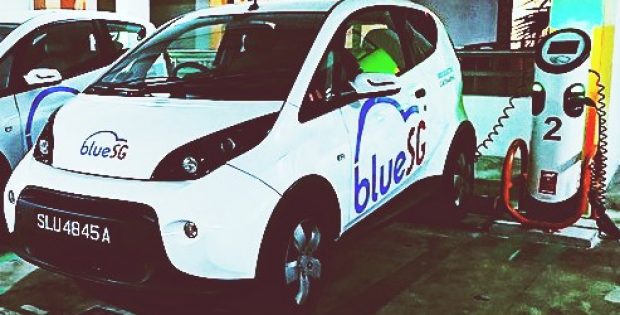 Electric car-sharing services company BlueSG has recently announced the opening of its 100th charging station in Singapore and indicated that demand for the company's services has been strong. The new station has been opened at the [email protected] located at 1 Cantonment Road and will help in servicing the 230 BlueSG electric vehicles running on Singapore's roads.
For the record, BlueSG currently has 393 charging points and as of October 3, it had over 17,000 registered members with 70,000 rentals recorded by the end of September. The company has apparently received more than 6,000 requests for new charging stations and is working with private landlords and authorities to extend its network.
Frank Vitte, BlueSG managing director, was quoted as saying there is quite a strong demand for stations at universities, shopping malls and the airport, with the company involved in working with various stakeholders. Where places like shopping malls are readily adopting its services, it is taking more time for some stakeholders depending on their inclination towards having BlueSG's services within their premises, Vitte mentioned.
BlueSG had started out with 32 charging stations and 80 electric cars and has disclosed its intentions to introduce 1,000 cars and 2,000 charging stations by 2020. Even after 10 months of debuting its electric car-sharing service, reports suggest that the company has still not turned a profit. Vitte commented on this by saying the company did not expect profits straightaway since there were a lot of investments but is hoping to achieve a break even quicker than expected in the years to come.
BlueSG has also informed about updates for its mobile app, where a new function will be added that will let users register for the next available car or parking lot and be informed where the user is next in line. Further, the company has inked a partnership with Sembcorp Industries' retail arm, Sembcorp power, for supplying electricity needed for its charging stations.