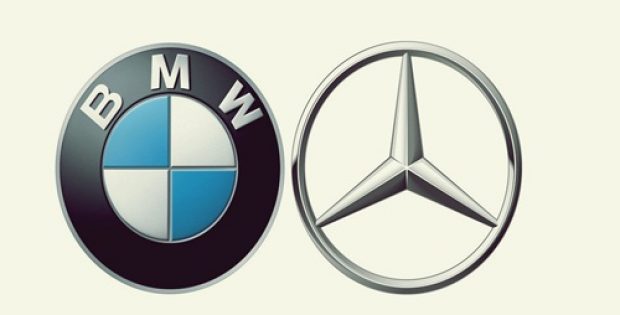 BMW and Daimler are reportedly considering joining hands to produce key auto components, a move which would bring the traditional luxury car rivals closer. It also mirrors the important changes that are happening across the industry.
According to sources familiar with the matter, both the companies are exploring options like autonomous car technology, joint vehicle platforms and batteries. Collaboration would apparently be restricted to technology that is not brand-specific, however the discussions are in early stages and the timing of any decisions are unclear.
Further from the sources, the existing cooperation efforts of BMW and Daimler would deepen significantly with the possible partnership on auto technology. The German manufacturers are already working to purchase components and had bought Here Technologies, a digital-mapping company in 2015 for €2.5 billion (S$3.9 billion) with Volkswagen AG's Audi.
The sources added that a merger of the mobility operations of the companies include plans of adding other services and has boosted prospects for more initiatives. Last year, relations had soured after allegations surfaced that cartel rules in Europe were potentially breached by the German carmakers.
One of the people said that the probe which is underway into the suspected conspiracy between Volkswagen, BMW and Daimler could complicate new cooperation projects. The eventual payoff from a partnership could take years to realize, given the complex nature of technology and product cycles. Manufacturing new cars could involve planning for a decade, which would make the cooperation notoriously difficult.
This year Daimler, the parent company of Mercedes-Benz, and BMW have both cut profit targets, blaming the rising development investments as well as trade tensions. General Motors Co sold its PSA Group's stake in 2013, after it failed to seek savings via joint purchasing and product development, while the Suzuki Motor Co and Volkswagen alliance broke down in 2016.