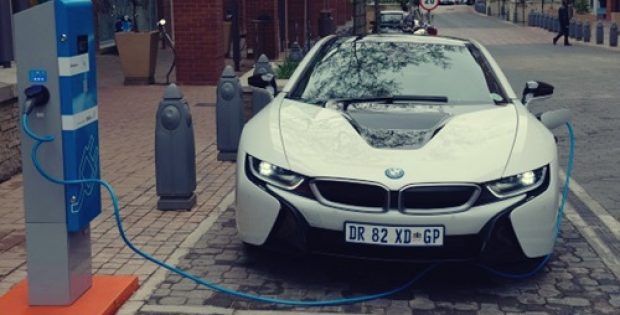 BMW AG and Porsche have recently unveiled a fast charging station which has the ability to jolt electric vehicles with sufficient power to drive 62 miles (100 kilometers) by charging for less than three minutes. Apparently, this development has pushed the brands ahead of Tesla Inc. in the global race to make battery-driven cars more convenient for consumers.
According to sources familiar with the matter, the prototype of the ultra-fast charger boasts of a 450 kilowatts capacity, which is more than thrice the capacity of Tesla's Superchargers. Test vehicles which were developed to take that much power got recharged to 80 percent capacity in just 15 minutes. Tesla's fast charging stations take around 30 minutes to reach a similar charged capacity.
A consortium of major companies, which consisted of BMW, Porsche, charging specialists Phoenix Contact E-Mobility GmbH and Allego GmbH along with engineering behemoth Siemens AG, were involved in developing the super-powered charger. The station was opened to public in Bavaria recently and will be free to use for existing models, the sources informed.
For keeping up with stringent carbon emissions regulation, automakers are developing a host of electric models, but are facing challenges in addressing issues like sporadic infrastructure and slow charging times which negatively affect consumer preference. With EV demand remaining moderate, Daimler AG, BWM and Volkswagen are establishing fast-charging networks along major European highways.
The sources added that existing car models can not take on the higher power which the new ultra-fast charger offers, which is a drawback. For instance, the BMW i3's power intake is limited to 50 kilowatts, whereas the battery powered iX3 would triple that capacity to 150 kilowatts when launched in 2020.
Supposedly, to ensure the test vehicles withstand the full power of the charring station, Porsche utilized a cooling system that maintains the battery cell at a steady temperature, with the charging cables also being cooled. To test the limits of the electricity jolt, a higher electric voltage energy supply was provided by Siemens.