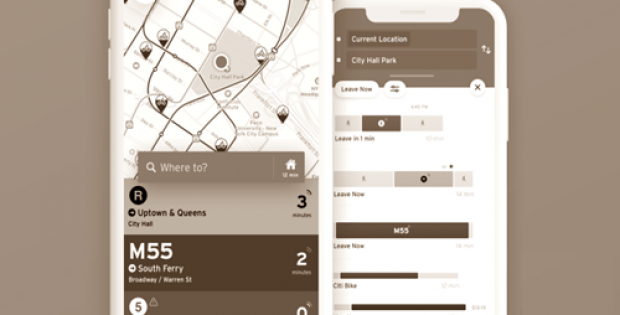 Transit, a Canadian startup that developed a mobile app designed to ease urban mobility, has reportedly raised $17.5 million in a series B round of funding from VC firms Accel, Real Ventures, Alliance Ventures (Nissan, Renault, and Mitsubishi), and InMotion Ventures.
For the uninitiated, founded in 2013, Transit is one of the several services, offering consumer-focused urban transport app that joins the dots between commuters starting point and destination, working out combination of transport options that would serve people the best. The app integrates a series of commuting services ranging from trains, buses, and etaxis to bike-sharing and ride-sharing.
Reportedly, Transit was chosen by the Massachusetts Bay Transportation Authority (MBTA) as the city's official transportation app, as to serve the region with better access to public travel data under a single source. Since then, the app has been endorsed by several cities around the world, including Baltimore, Silicon Valley, and Montreal.
Prior to the recent investment, Transit had raised nearly $10 million, including a $5 million series A round led by Accel in 2017.  Allegedly, with its newest cash influx, the company plans to expedite efforts to eliminate the car by making public transport easier.
François Dossa, Vice President of Ventures and Open Innovation, Alliance Global, was quoted saying that the investment, which will support Transit's vision of enabling a seamless and accessible mobility in cities, fits with the firm's 2022 strategy to become a leader in autonomous vehicle ride-hailing mobility services and a provider of vehicles for public transport use and car-sharing.
As per sources familiar with the knowledge of the matter, the company, which operates in around 175 cities worldwide, will use the capital to facilitate operations in addition to improving the platform by integrating a series of services and payment methods on the app.