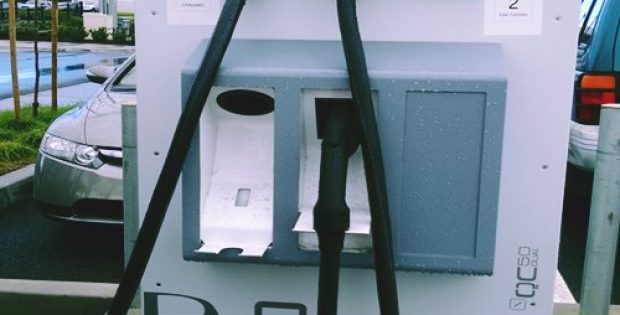 Chargefox, a Sydney-based sustainable mobility startup, has reportedly announced that it is planning to install ultra-rapid electric vehicle (EV) charging stations at 21 different sites across Australia.
Reports cite, the new network of charging stations would allow EV owners to rapidly charge their respective vehicles for long-distance travel in just 15 minutes. Sources claim, the 21 charging sites are planned across major highways that connect Australia.
According to a press release by Chargefox, the startup successfully raised over AUD 15 million for the construction of the charging stations. The funding was supplied from several sources, including investments from Wilson Transformers, the Australian Mobility Clubs (NRMA, RACT, RACV, RAA, RAC and RACQ), Greg Roebuck – Carsales founder, and grants from the Victorian Government and Australian Renewable Energy Agency (ARENA). Once completed, the charging station network would become the biggest open, ultra-rapid EV charging network in Australia.
Chargefox CEO, Marty Andrews reportedly stated that the company's charging station network would be playing a crucial role in enhancing the nation's current EV infrastructure and would be removing a major hindrance that prohibits the adoption of electric vehicles in Australia.
For the record, among all the developed nations Australia has been one of the slowest to adopt electric vehicles. Merely 0.2% of Australia's 2017 car sales comprised electric vehicles – a long way down from peers such as Germany which was at 1.5% and the UK which was at 1.9%.
The proposed charging stations would reportedly have 350 kW of capacity to facilitate rapid charging. Chargefox is competing with Fast Cities Australia Pty Ltd – a company backed by coal baron Trevor St Baker who plans to roll-out a similar EV charging station network with a similar capacity to connect Australia's southern city of Adelaide with the northern city of Cairns, cite sources familiar with the matter.