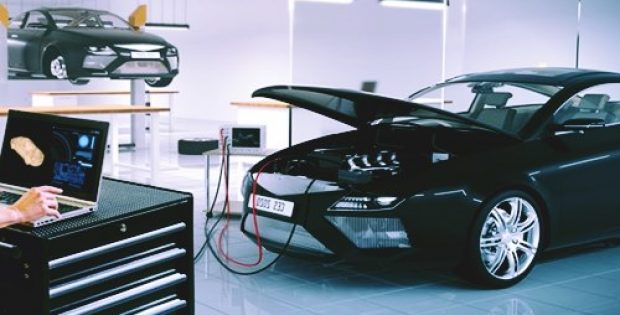 Continental has reportedly made it to the headlines for proffering end-to-end cybersecurity solutions and OTA (Over-the-Air) software updates for its connected vehicle electronics. As per sources, the prominent German automotive manufacturer specializing in brake systems, tires, automotive safety, chassis, powertrain and interior electronics will be offering these cybersecurity solutions from Argus (Argus Cyber Security) & EB (Elektrobit).
The security solutions would come pre-integrated into the company's interior electronics products which range from infotainment systems, telematics unit and gateways, among others. Sources close to the company mentioned that the three pillars upon which Continental, Argus and Elektrobit's cybersecurity ideology rests are allowing Original Equipment Manufacturer (OEM) to understand, respond and prevent cyber threats.
Argus, for the record, offers multi-layered security solutions which give additional cyber attack prevention capabilities and real-time of attack detection and response, via its "Argus Connectivity Prevention" which comes pre-installed inside the infotainment and telematic units. Also, Argus provides an IDPS (Intrusion Detection and Prevention System) which is deployed inside the vehicle's network.
Further, Argus's automotive security operations center, Argus Lifespan Protection provides additional levels of understanding, prevention and response by enabling OEMs to view the cyber-health of their vehicles, identifying upcoming threats and immunize their fleets in a rapid response to an attack.
Elektrobit, while offering consultation to prevent potential cyber-attacks, will also deliver application level security components, hardware-centric security products, standard AUTOSAR software and solutions for securing bootloader.
These multi-level solutions are being incorporated by Continental in its portfolio for ensuring that its products are as secure as possible from attacks, while efforts are also in progress to develop electronic control units inhouse.
The head of Strategy for Interior Division at Continental, Werner Koestler stated that a state-of-the-art cybersecurity should be an imperative feature in connected vehicles and has become just as significant as brakes for a safe driving experience. As such, Continental has decided to integrate end-to-end solutions from Argus and EB within all connected vehicle electronics, besides a standalone offering in third-party products.