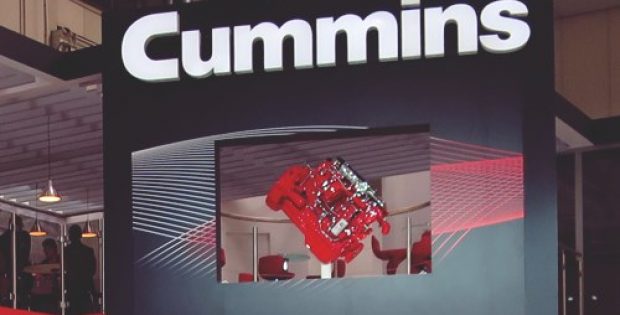 Leading engine manufacturer, Cummins Inc. has recently announced innovative technologies for developing low-emissions, hybrid and EV powertrains at the International Commercial Vehicle Show (IAA).
As per a press release, Tim Proctor, Cummins Executive Director of Product Management & Market Innovation said that the company has developed a concept system that would reduce emissions of nitrogen oxides from diesel engines and simultaneously improve the vehicle's fuel efficiency.
At the event, Cummins also debuted its new hybrid electric powertrain called 'PowerDrive', which allows vehicles to shift between purely electric mode, that offer ranges below 50 miles, and hybrid mode, further extending trips to more than 300 miles in total.
Reportedly, the manufacturer's PowerDrive is already on the market and tackles some of the challenges with short driving range of electric vehicles as the engines can switch into hybrid mode for longer distances. Using PowerDrive's innovative hybrid systems, Cummins believes that it can reduce fuel costs for owners by 40% to 80%, depending on which drive mode is being used.
Commenting on its prior diesel powertrains, Proctor said that despite Cummins' strong electrification program underway, the company will maintain its commitment towards continuing to serve the diesel powertrains segments.
As per sources, diesel vehicles continue to be prominent in the trucking market, as registrations of commercial diesel vehicles increased by around 15% in the first half of 2018. However, diesel prices have also been rising steadily since the beginning of 2016, from average diesel price at $1.99 per gallon in 2016 to $3.26 per gallon in 2018.
Cummins' efforts to reduce nitrogen oxide emissions along with improvement in vehicle fuel efficiency, could result in more fuel cost savings for carriers as well as reduced emission levels on a large scale, cite sources.
According to market analysts, increase in diesel and gas prices are encouraging acceptance of alternatively fueled vehicles. Purchase of commercial alternative fuel vehicles grew 29% in the first half of 2018.