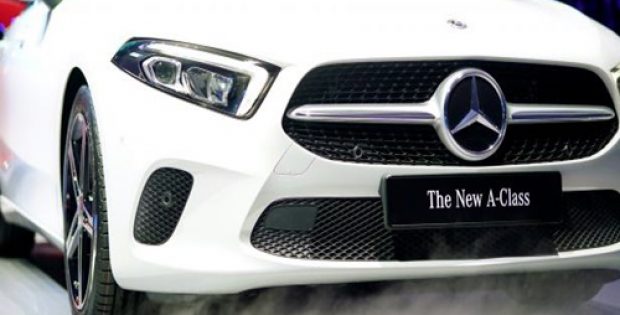 German automaker Daimler AG is reportedly planning to purchase battery cells worth $23 billion by 2030, as it is works to bring a number of electric and hybrid vehicles to the market. The automaker has not disclosed about the companies that would supply it with batteries, however it does have supply deals with China's CATL as well as SK Innovation and LG Chem.
Further from the reports, the $22.8 billion budget of Daimler for lithium-ion batteries is a part of its multi-billion dollar efforts for launching 130 electric and hybrid vehicles by 2022, as well as commercial vans, buses and trucks.
A Mercedes-Benz board member Wilko Stark said in a statement that the company has set another crucial milestone for the electrification of its future electric vehicles of the EQ technology and product brand, with the extensive orders of battery cells up to 2030.
Sources with knowledge of the matter revealed that the German automaker has been expanding its electric vehicle offensive since many years now, an effort which included a heavy-duty electric truck development. It now plans to spend $1.2 billion for developing global battery production as well as an investment in ChargePoint, an electric charging company.
Apparently, global battery production network for the cars from Mercedes-Benz would soon consist of eight factories across three continents. The first factory located in Kamenz, Germany is currently in series production with the second one there to begin series production from early 2019. Another two factories would be established in Germany, and in Tuscaloosa in Alabama, Bangkok and Beijing.
The company has recently revealed an all-electric crossover, the EQC, which kicks off the plans of Daimler to invest over $12 billion for producing a line of models powered by battery, under its new EQ brand. The automaker has purportedly tapped a new Chief Executive, that has been leading the research and development efforts of the automaker recently, which includes its push into electric vehicles.