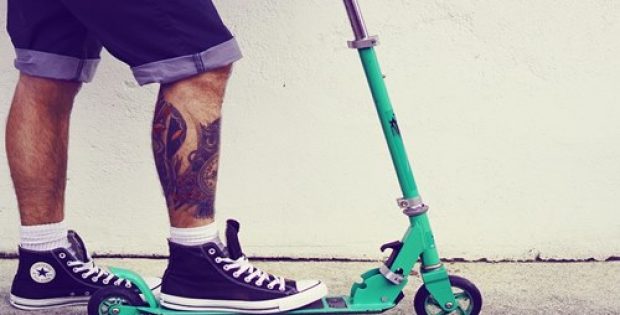 The e-scooter program will start in Brookline with Lime and Bird while being under the supervision of the Boston Transportation Department.
For the first time in Massachusetts, The Boston City Council has passed an ordinance that allows e-scooters firms to deploy their fleets on the streets of Boston to offer citizens an emission-free commuting solution.
According to sources, the ordinance will become effective starting Monday with an initial e-scooter program being launched in Brookline alongside Lime and Bird who emphasize their scooters as an ideal option for short-distance travel in the city, which eventually serves an environmentally cleaner option for city transportation.
Furthermore, the ordinance will be giving control to the Boston Transportation Department (BTD) over maintaining the number of e-scooters allowed on the city streets and the number of licenses renewed and issued each year. In addition, the rule will also bar small vehicles from being stored on curb ramps, crosswalks, fire hydrants, building exits & entrances and public utilities, cite sources.
As per a statement, Matt O'Malley, Councilor for District 6, said that the council has seen other cities have tremendous success in rolling out micro-mobility like electric scooters and has also speculated others to have some fits and starts from the beginning, owing to which the council has decided to do the same in Boston.
Delighted with the expansion, a Bird spokesperson said that the company is looking forward to working with Boston to bring their e-scooter fleet to the city's residents. The spokesperson said that Bird is thrilled to see Boston become a first major city in the Northeast to embrace its eco-friendly transportation solution, adding that the company remains committed on working with the City of Boston to help curb its congestion problem and enhance mobility for residents.