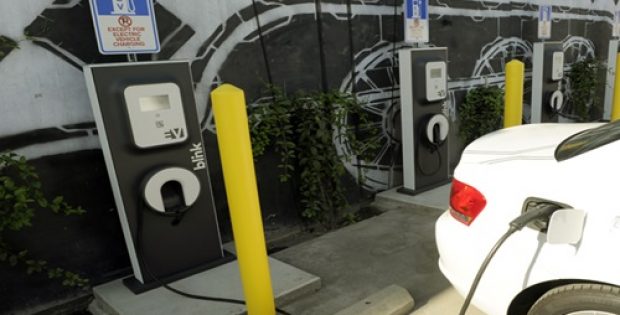 EV Motors, an electric vehicles start-up, has reportedly made it to the headlines post the declaration of its collaboration with Delta and ABB to launch over 6500 charging stations across several Indian cities in the coming five years. Reportedly, EV Motors would be investing a sum of Rs. 14 billion approximately in this new venture. Interestingly, the announcement came along the heels of the Delhi government's plans to provide a full subsidy to companies setting up charging outlets in the city.
Sources with the knowledge of the matter claim that the first public EV charging unit will be known as 'PlugNgo'. The vehicle chargers would be networked & connected to the cloud-based integrated software platform of PlugNgo, cite sources.
In a recent turn of events, the Delhi government has reportedly released a draft 'Delhi Electric Vehicle Policy 2018' as per which the state seeks to have 25% of all new vehicles as electric vehicles by 2023.
Vinit Bansal, MD, EV Motors India, was quoted saying that a nation would move towards the vision of a huge fleet of EVs across the nation only if there is coordination amongst Charger Manufacturers, Real Estate Firms, and Vehicle OEMs. Bansal also thanked the firm's partners and stated that the company looks forward to a continuous engagement with them.
According to authentic sources, the government of Delhi would be offering a subsidy of up to Rs 22,000 for electric two-wheeler purchase to make sure that its cost stays lower or equivalent to petrol models. However, for charging stations, Delhi plans to provide 100% subsidy with a cap of Rs 30000 to be given to initial 10000 charging stations at residential & commercial buildings.
Reportedly, under PlugNgo service, if any vehicle within the firm's network, has been left stranded because of battery dissipation, it would be provided assistance with its charging requirements within 30 minutes through a services vehicle of the firm's service centres.