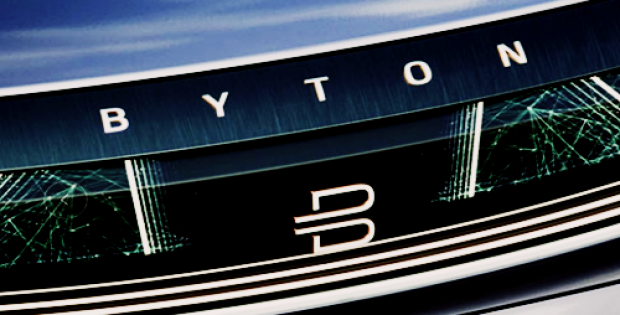 The car will be equipped with a total of seven touchscreens strategically placed to offer enhanced user control.
China's EV startup, Byton, has recently revealed a new update to its near-final version M-Byte SUV at the CES (Consumer Electronics Show), Las Vegas. As per sources, the automaker at the event showed off its EV's new added screen-filled cockpit claiming it would ease user interaction with the SUV.
According to TechCrunch, the update comprises a large 48-inch digital dashboard screen as well as a touchscreen drive tablet mounted at the center of the steering wheel.
Commenting on the update, Byton said that the tablet touchscreen integrated within the steering wheel will enable drivers to interact with the EV's UI. Moreover, the car's gesture-based system would make it easy to interact with the SUV's massive screen. Amazon's Alexa-based voice control will be an added assistance features to the vehicle, add sources. Byton added that its M-Byte SUV production models would also come with an 8-inch touchpad placed between the driver and the front seat passengers for added control.
Sources cite that the EV with an estimated range of about 325 miles would comprise a massive screen that fills up the entire dashboard and two touchpads, one for the driver and another accessible to the driver and front seat passenger. Moreover, an independent rear-seat entertainment touchscreen for the backseat passengers would be offered, making it a total of seven tablets in all.
Commenting on the launch, Byton said that the final production version of the M-Byte will debut in mid-2019, and it will start production at the end of 2019.
Incidentally, Byton's production facility in Nanjing, China is still under construction, however, its vehicle pilot is currently ongoing. The company's new K-Byte sedan, built on the same platform as M-Byte, is due in 2021, cite sources.