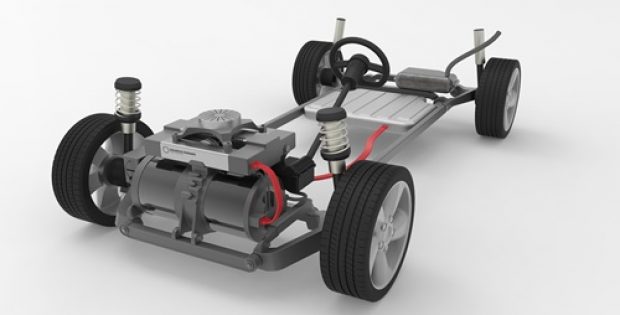 Indian automaker, Mahindra & Mahindra has recently signed two definitive deals with American automotive giant Ford Motor to share its powertrains and to jointly develop a telematics control unit that builds a suite of connected car solutions in India.
Sources close to the deal state that under the agreement on powertrain sharing, the Mahindra Group, valued at $20.7 billion, will manufacture and supply a low-displacement petrol powertrain to Ford India that would be used in its present and upcoming vehicles, starting in 2020.
The telematics control unit will help both the companies develop connected vehicle solutions that would effectively be deployed across both Ford and Mahindra vehicles.
Sources suggest that the BS-VI-compliant powertrain will help Ford strengthen and expand its existing offering of petrol powertrain, which includes the all-new three-cylinder TiVCT segment. Apart from the agreed terms, the companies will also work on utilizing each other's vehicle architectures to spawn out various cars and SUVs in the future.
As per a joint statement, Mahindra Group and Ford Motors claim that they will continue to identify other areas to collaborate, while focusing on their current strategic alliance, which reportedly kicked off last year in India.
Pawan Goenka, MD of Mahindra and Mahindra, was quoted saying that the company is confident towards meeting customer expectations by collaborating with Ford on a number of joint development areas. In addition, the company will continue to identify the synergies that exist between the two companies, he said.
As per Jim Farley, Ford Motor's Executive Vice President, the collaboration in powertrains and connected car solutions, will enable Ford to deliver an affordable vehicle portfolio to its Indian consumers offering cars that make them feel more confident and connected.
Reliable sources suggest, the partnership is expected to play a key role in cost reduction and rationalization of investment for Ford India's future, which the company has seemingly targeted its emerging market operating model.