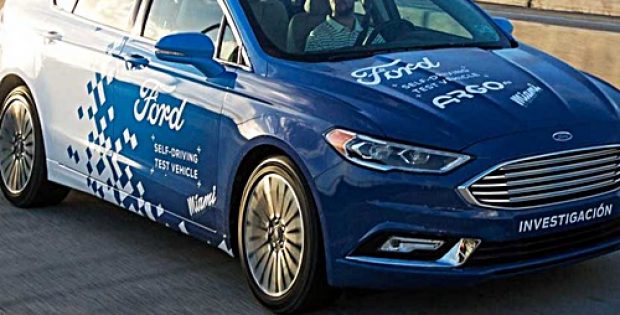 Joining the race towards automation, American carmaker, Ford Motor Co. and renowned retail conglomerate Walmart Inc. with delivery service Postmates Inc. have recently announced plans to design a service that delivers groceries and other goods to Walmart customers using autonomous vehicles.
The project is the latest move in Ford's strategic effort to develop businesses that use self-driving delivery vehicles. The automaker has already worked with San Francisco-based Postmates to develop autonomous delivery service that could engage self-driving vehicles.
As per Reuters, Ford says that the Walmart pilot, to take place in Miami, will begin with cars being driven by humans to simulate directions and decisions for autonomous vehicles, and expects to launch commercial automated vehicles by 2021.
Among the challenges, Ford also claims on working on an on-board storage systems design that allow customers to easily open and retrieve a pizza or a package.
Brian Wolf, Executive of Ford's Autonomous Vehicle Division, said that the new trial project will offer customers delivery of goods ordered at Walmart stores by Postmates. Moreover, the companies will collaborate over the next few months to figure out goods suitable for the autonomous delivery service, especially perishable groceries.
Postmates, according to its website, operates in 385 U.S. cities, as well as in Mexico and offers delivery from stores and restaurants.
Sources cite that exchanging human van drivers with autonomous systems could significantly reduce last-mile delivery costs. However, the technology would be expensive, and would require industries to wait until regulations that could help protect self-driving vehicle owners or manufacturers from liability are issued.
Reportedly, Ford has emphasized the use of autonomous vehicle technology for commercial applications, such as goods delivery, in competition to rival automaker, General Motors, which apparently is working on an autonomous taxi service at its GM Cruise division.
For the record, in mid-2018, Ford announced plans to create a new business unit by the name Ford Autonomous Vehicles, to house its self-driving vehicle operations and invest a total of $4 billion in the unit through 2023.