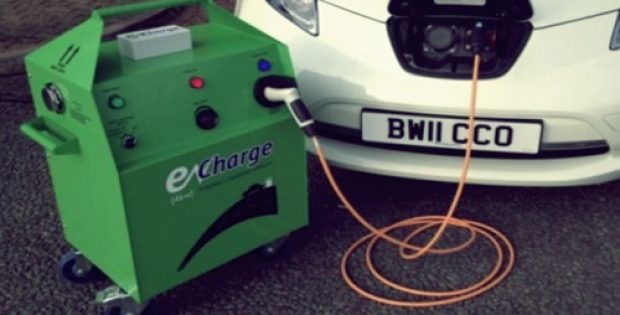 Reports confirm that FreeWire Technologies, a startup manufacturing portable electric vehicle charging stations, has raised $15 million in a series A funding round which was led by BP Ventures. Apparently, this funding round also witnessed participation from Stanley Ventures, Volvo Cars Tech Fund and other investment funds.
The startup mentioned that this funding would help the company to commercialize a new superfast EV charging solution which could provide 480 miles with an hour's charge. The company would further work to promote various other portable on-site power products which could be utilized in any situation, like in rural and off-grid remote locations.
Arcady Sosinov, Chief Executive Officer of FreeWire, was quoted saying it is crucial that the company's early group of investors come from such diverse industries, as they together reflect a wider range of energy challenges the company is now better positioned to tackle. The backing of these companies at this stage comes from a shared vision of a widespread transition to sustainable, flexible electrification.
Chief Executive Officer of Volvo Cars Tech Fund, Zaki Fasihuddin, said in a statement that for supporting broader consumer adoption of electric cars, charging an electric car is needed to be made as simple as it is to fill up a vehicle's tank. The company's investment in FreeWire is a strong promotion of its ambitions in this area, he added.
Purportedly, conventional EV charging stations need costly installations, while the Mobi Charger L2 portable Level 2 charging station from FreeWire could be charged from a normal wall outlet. The charging station could then further charge up to five vehicles in a day, and in an hour about 30 miles' worth of power would be added.
For the record, California-based FreeWire was founded in 2014 and now offers a variety of mobile charging products, which include a device specifically aimed to charge EVs without any dependence on conventional infrastructure.