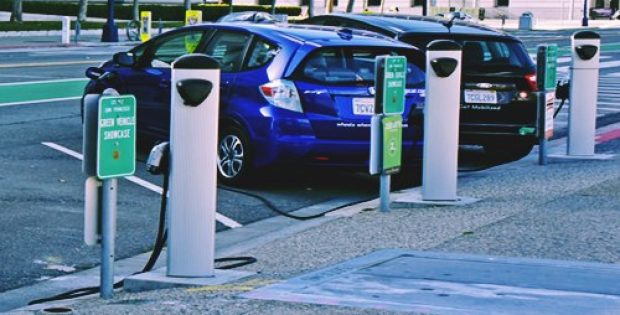 India's largest gas transportation and marketing company, GAIL, is reportedly planning to set up an e-vehicle battery charging stations and build solar plants, with an aim to branch out beyond gas and petrochemicals. Citing sources close to the matter, the company will also explore business prospects in sectors like water distribution, waste-water treatment and large water pipeline laying.
GAIL will try to set up the charging stations for electric vehicles at CNG dispensing stations for ensuring that their business is ready to cater to emerging businesses, the sources mentioned. It was also said that the proposition is dependent on a lot of things, such as whether having a battery charging facility at a CNG station is allowed and how much customers will be charged.
As per industry experts, there is a rising compulsion to implement new measures for providing clean, efficient and cost-effective services that reduce oil imports. GAIL apparently eyes a potential in developing the charging infrastructure for e-vehicles in India as the government has plans to make a significant shift to electric vehicles by 2030.
Evidently, many cities in India need to transport fresh water from a distant source ranging from 50-200 km and with the lowering of groundwater level and unreliable monsoons, availability of water is a major issue today. Representatives at GAIL mentioned that the treatment of the wastewater and maintaining the freshwater table presents a great business opportunity, as rapidly growing population and industrialization has led to significant wastewater discharge from the industries.
Furthermore, a notice issued by a shareholder recently stated that GAIL wants to invest in new businesses through special purpose vehicle (SPV), fund of funds (FoF) and alternative investment fund (AIF). It will look to finance start-ups in core business areas of energy, petrochemicals, and natural gas as well as and non-core areas such as social, health and, safety, security and environment, either directly or indirectly, the subject further mentioned.