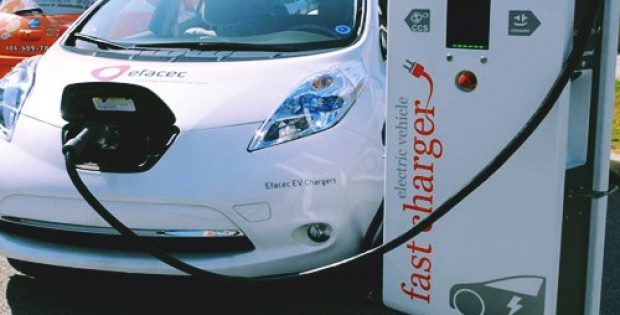 The Government of the United Kingdom is reportedly planning to roll out fast charging networks for EVs, as claimed by the UK's Secretary of State for Business, Energy and Industrial Strategy, Greg Clark.
Clark has been reported to say that GBP400 million (USD 523 million) investment will be provided for funding commercial partners to compete and work with the government for offering fast-charging stations on motorways throughout the country.
Clark's statement came prior to a planned speech by the UK Prime Minister, Theresa May, at a Zero Emission Vehicle Summit in Birmingham, regarding a GBP 106 million package of projects for conducting R&D in electric vehicles, advanced batteries and refueling technology.
UK's Department of Business, Energy and Industrial Strategy (BEIS) claims that PM May is likely to commence an automotive roundtable with supply-chain companies from Japan, China, Spain, US, Germany and India for seeking alternatives to accelerate the development of the zero-emission market. Reportedly, this would be the third roundtable organized by the UK government to encourage foreign direct-investment into the UK as it prepares to leave the European Union in the upcoming Brexit.
Moreover, the government has prepared an international declaration that will drive the worldwide deployment of green vehicles and further introduce smart, zero-emission infrastructures, claims BEIS.
Incidentally, EV Network, a UK-based charging station development company, is developing 200 fast-charging stations throughout the UK, representing an investment of around GBP200 million. While Leclanche, a Swiss-based cell company has agreed to supply battery storage units for these refueling stations, BEIS added.
In addition, Cummins Inc., a renowned engine manufacturing company has made plans to invest GBP210 million in R&D sector of the automotive and associated industries over the next three years in the UK, the ministry states.
As per reports, one in five EV sold in the European market is manufactured in UK. The country plans make all cars and vans zero emission by 2050.