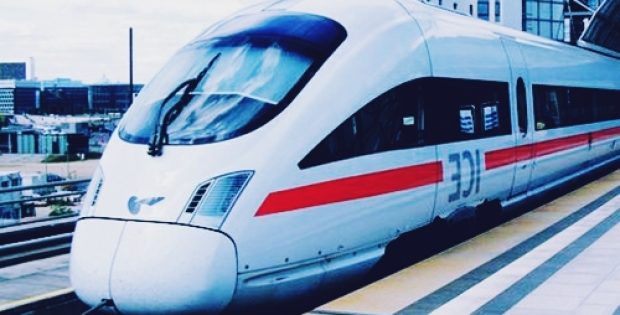 General Electric's locomotive manufacturing division, GE Transportation has recently unveiled its all new high-speed diesel engine platform at the InnoTrans Trade Fair 2018 in Berlin, Germany. As per trusted sources, the new improved engine will offer better fuel efficiency and reliability as well as a lower lifecycle cost while serving the locomotive, marine and power generation sectors.
As per an official press release, Dominique Malenfant, VP of Global Technology for GE Transportation said that the new high-speed engine will be a game changer for customers while they enjoy reduced operating costs and increased availability with the new engine. Malenfant claimed that it will save GE customers annual revenue by up to $12,000 in diesel and about $4,000 in services.
The company's high-speed engine will effectively offer 5% better TCO (Total Cost of Ownership) and will be 5% more fuel efficient while saving its customers almost 6,000 gallons of diesel annually. In addition, the engine will also reduce maintenance costs by about 10% and provide 184-day service intervals, with overhauls done at 10-year intervals, claims Malenfant.
GE Transportation is currently focusing its proficiency and technology in the medium-speed engine section to develop a smaller yet powerful engine platform for products such as light-weight locomotives and shunters which is expected to open new business segments for the company, Malenfant added.
Reliable sources suggest that Kazakhstan Temir Zholy (KTZ), the national railway company of Kazakhstan is reported to be the first firm to use the new engine to power the 300 shunter locomotives that the firm had ordered earlier this year.
As per Kanat Alpysbayev, Chairman of KTZ, GE technology is a key driver for developing Kazakhstan's rail industry and the company expects the high-speed engine to provide its new shunter fleet with improved performance and better maintainability needed to conduct its operations in a much cost-effective manner.