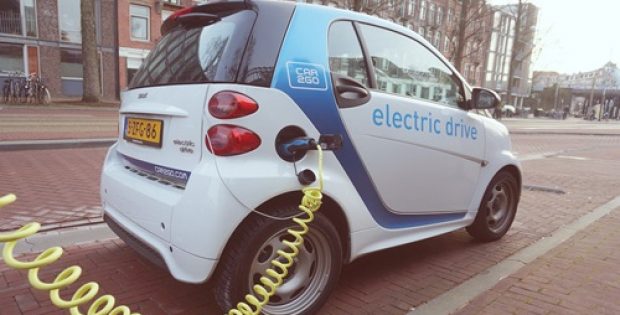 The VDA would be investing significantly towards the development of electric mobility and suggests establishing appropriate regulatory conditions to support the CO2 targets of Europe
Reports indicate that the automobile industry in Germany is planning to invest nearly €60 billion (£51.5 billion) over the next three years to prepare for future mobility requirements, with an aim to advance the development of electric vehicles and self-driving technologies in Europe.
The German Association of the Automotive Industry (VDA), an industry body for Germany's automotive sector, has apparently suggested that the pressure of regulations and new competition is forcing a transformation in the country's established car industry. It is also causing the acceleration of electric mobility in Europe, VDA claims.
Mr. Bernhard Mattes, the president of VDA, was quoted saying that the association would be investing more than €40 billion in electric mobility over the coming three years, while additional €18 billion will be invested towards digitization as well as connected and automated driving.
Mr. Mattes believes that unless automobile businesses direct tremendous amount of investment into vehicles running on cleaner energy, the CO2 targets of the European Union cannot be achieved by 2030. He added that suitable regulatory conditions are also required to be established across the bloc to achieve EU's goals.
Reportedly, global vehicle sales have slowed down and have still not reached the 100 million annual sales mark, even though experts had predicted the milestone could be recorded by 2019. Evidence showing the impact of carbon emissions resulting from diesel and petrol-driven vehicles on the climate change are also increasing in number.
Expansion of battery manufacturing is apparently needed for supporting the new electric vehicle industry, for meeting the demand for lithium-ion batteries. BASF, the Germany-based chemicals giant, had even confirmed a €418 million investment last year for the development of battery facilities in Europe, with a BASF plant to be built in Finland anticipated to supply batteries for nearly 300,000 vehicles every year from 2020.