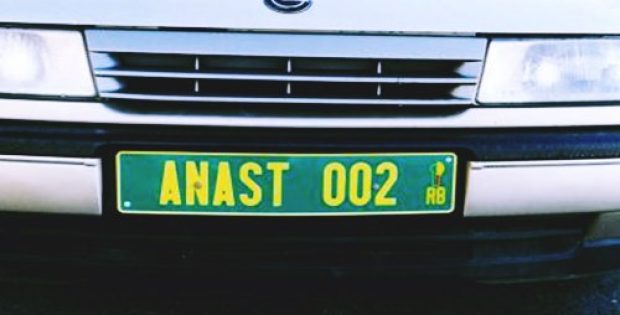 The Behavioural Insights unit, a social-purpose firm partly owned by the UK government, has reportedly proposed to introduce green registration plates to promote the idea of clean vehicles in the UK. Electric, ultra-low emission cars, and other vehicles that comply with high environmental standards will be given a special green number plate to publicize and increase the popularity of environmentally clean driving.
This practice is already being implemented on clean vehicles including electric and hydrogen cars in Norway, China, and Canada making them stand out among others on the road.
As per trusted sources, the proposal was a part of a recently announced government consultation that seeks out views on the design of the plates, and opinions on which cars and vehicles are eligible to be bestowed with one.
The consultation comes in the light of UK's first zero-emission vehicle summit which will be addressed by Prime Minister Theresa May in Birmingham and Buckinghamshire. The summit will witness nations from across the globe pledging collective action towards zero-emission.
Elisabeth Costa, Director, Behavioural Insights Team, was quoted saying that simple changes built on behavioral sciences can have a huge impact later on. She further elaborated that since green plates would be more visible to road users, this increased visibility can aid in normalizing the idea of clean vehicles while highlighting the shifting social norms around vehicle ownership.
Through the initiative, green plate owners will be reportedly entitled to special privileges on the road, which would include access to special low emission vehicle lanes, ultra-low emission zones, and charging bays, reported a news release published by Express.
As per market experts, hybrid and electric vehicles held 5.5% of the UK's new car market within the first six months of 2018, compared to 4.2% within the same timeframe in 2017.
Sources state that the government is searching for ways to boost low-emission cars for the environment and to bring the UK to the top as far as emission innovation is concerned.