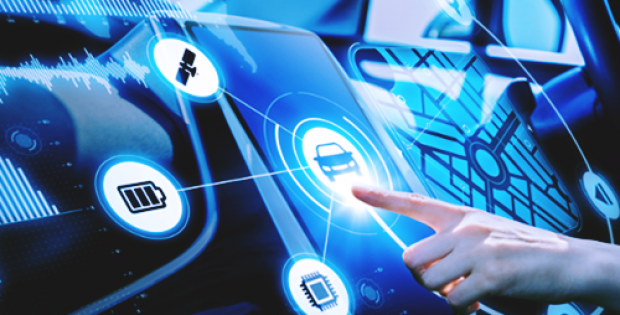 Chinese tech giant Huawei Technologies Co., Ltd., and German automobile manufacturer Audi AG have reportedly teamed up to showcase their collaborative plans of the future in the domain of intelligent connected vehicles (ICV).
Reports cite, the two firms would be featuring the brand-new Audi Q7 to showcase this cutting-edge technology. The two firms reportedly signed a MoU (Memorandum of Understanding) on strategic collaboration on the 10th of July 2018 to develop ICVs jointly.
According to a press release by Huawei Technologies, the company's proprietary Mobile Data Center (MDC) is integrated in the Audi Q7 to address urban environments of automatic driving. The prototype that features this next generation technology was unveiled at the 2018 HUAWEI CONNECT conference.
The Executive Vice President at Audi China R&D, Saad Metz reportedly elaborated on the company's plans to evaluate a joint development of the highly automated driving functions along with vehicle-2-infrastructure communications that is future oriented. Audi, in many events across the world, has proved itself to be one of the technology leaders in the domain of highly automated driving. Metz further added that the company now looks forward to escalating its partnership with Huawei in the coming future as closer collaborations between the two firms would be bringing significant benefits to both sides.
Meanwhile, the Chief Strategy Marketing Officer and Director of the Board of Huawei, William Xu reportedly stated that as vehicles become more intelligent, Huawei will capitalize on its cutting-edge ICT technologies along with Audi to direct automated driving to the express lane. Xu further added that customers would soon be enjoying a comfortable, more secure, convenient and smart self-driving services.
For the record, the 2018 HUAWEI CONNECT conference aims to help all organizations and businesses to take a leap over and claim a stake inside the intelligent world. The HUAWEI CONNECT 2018 conference (Active Intelligence) is reportedly held in Shanghai between 10th and 12th of October.