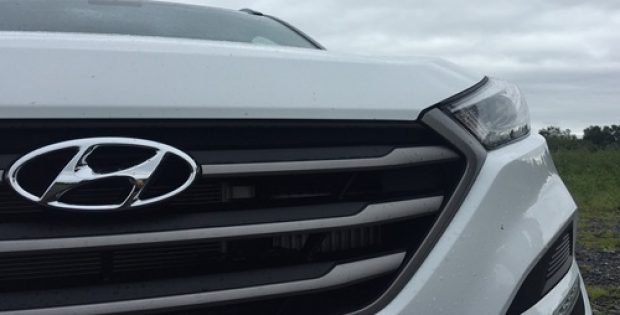 The two firms, under their new JV, will focus on offering Hyundai Motor's hydrogen-fueled trucks for commercial use in the form of lease through H2 Mobility Switzerland Association. 
South Korean auto giant, Hyundai Motor Co. has recently inked a deal with Swiss-based hydrogen company H2 Energy to form a joint venture (JV) in a bid to tap into the hydrogen mobility ecosystem in Europe with fuel cell trucks.
Sources close to the move claim that Hyundai Motor, under the deal, will supply a total 1,600 hydrogen-powered trucks to the joint venture, dubbed Hyundai Hydrogen Mobility, until 2025. The JV will then lease a large portion of these trucks to H2 Mobility Switzerland Association, which consists of large-scale refueling station operators, transport & logistics firms, as well as to various other industry players that promote hydrogen mobility in Switzerland.
Speaking on the deal, Cheol Lee, Executive VP & Head of Commercial Vehicle Division, Hyundai Motor, said that the company with the recent agreement will strengthen its business operations across the Swiss hydrogen ecosystems and beyond. He said that the venture will enable it to take the first step towards successfully entering the larger European market with its fuel cell electric trucks.
Lee added that harnessing the prospective success of the first of its kind fuel cell trucks commercialization scheme, Hyundai Motor will continue maintaining its technological ability in hydrogen technology as an innovative and environmentally committed global automaker.
For the uninitiated, H2 Energy has industrywide know-how throughout Switzerland's hydrogen ecosystem, comprising of hydrogen production and supply, fuel cell vehicle procurement, refueling stations, and other fields.
In addition, the company also offers technical and consulting solutions, extensive infrastructure, drawing on its engineering expertise, close industrywide connections and strong market presence.
Commenting on the move, Rolf Huber, Chairman, H2 Energy, said that the firm is proud to play an active role in this pioneering project in the framework of a joint venture. He said that H2 Energy, besides backing the fuel cell truck business, will create a connected ecosystem that has the flexibility to adapt and operate these vehicles.