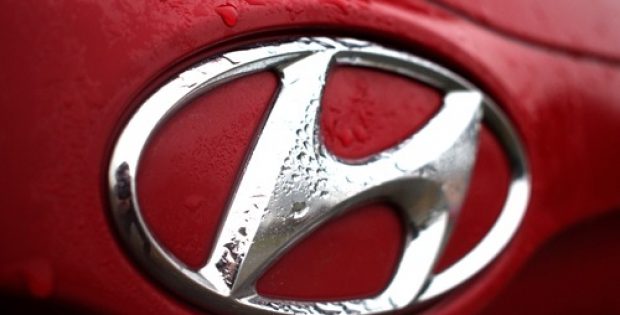 The technology will be seen in the upcoming Hyundai Venue which is slated to be launched in mid-May 2019 in India.
Hyundai Motor India Ltd. (HMIL), a wholly owned subsidiary of Hyundai Motor Co., has recently unveiled its new 'BlueLink' connected car technology, which according to reports will be introduced in the Indian market with the upcoming compact SUV, the Hyundai Venue, slated to be launched in mid-May 2019.
Reportedly, the Venue is claimed to be India's first smart connected SUV with 10 out of the 33 BlueLink features, which will be introduced on the Indian roads while focusing on aspects like safety, convenience and vehicle management relationship services. For instance, Road Side Assistance, SOS (Save Our Souls), and BlueLink button will be provided on IRVM (Inside Rear-View Mirror) for easy accessibility.
Moreover, safety features like Vehicle Theft Tracking & Immobilization for retrieval of stolen vehicles along with Speed Alert, Geo Fence Alert, Share Destination and Panic Notification will be offered by BlueLink to enhance the promise of safety.
In addition, remote-control functions like Climate Control, Engine Start/Stop, Horn Honk & Light, Door Lock/Unlock, and Vehicle Status will be provided to offer a unified connected experience to the customers in the Indian driving conditions.
As per reliable reports, BlueLink comes with an in-built eSim powered by Vodafone Idea and a cloud-dedicated Voice Recognition service that comes in partnership with U.S. AI company SoundHound. The interactive voice recognition has also been developed specifically for customers from different regions in India and will be proficient in deciphering the region's local English accents.
Furthermore, real-time traffic navigation and live local search will also be available in collaboration with global map firm HERE maps.
According to Mint, Seon Seob Kim, CEO & MD, Hyundai Motor India, said that connected car technology is becoming more interactive and intuitive in connecting people to their work, families, and society with unlimited possibilities.
Moreover, Hormazd Sorabjee, Editor, Autocar India, said that Hyundai and MG are currently setting up the standard with their suites of new connected features that have not been seen in cars before.