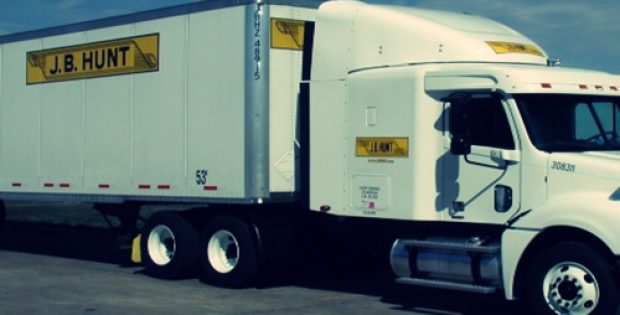 J.B. Hunt Transport Services Inc., recently announced its intent to launch a tech collaboration with p44 (project44) to deliver customers with real-time data and seamless access to shipment information.
According to credible sources, J.B. Hunt, one of the biggest supply chain solution providers based in North America, will reportedly integrate the advanced visibility platform of project44 into J.B. Hunt 360 to eliminate the requirement for multiple carrier data integrations, while providing exceptional customer experience.
For the record, J.B. Hunt 360 provides carriers and businesses with the opportunity to gain visibility into their SCM operations, engage in the market for freight matching and access features that are designed for automating everyday efforts.
project44 is one of the global frontrunners in advanced visibility platforms for logistic firms and shippers which ensure fast and effortless onboarding for the growing customer base of J.B. Hunt. The addition of p44's technology to J.B. Hunt 360 will enhance the potential of the platform and will further improve service quality, save cost, and boost overall efficiency.
Jett McCandless, Founder and CEO of project44, was reportedly quoted stating that J.B. Hunt continues to push the limits within the transportation market by investing in innovative technologies that provide seamless digital services on a larger scale. He further claims that the company's confidence in p44 exhibits the reinforces the opportunities for organizations that digitally transform their operations.
If industry analysts are to be believed, the partnership is a significant move in terms of J.B. Hunt's intention to expand the potential capabilities and services of its technology platform.
J.B. Hunt, for the record, has been consistently committed toward developing inventive solutions that address the emerging digital needs of the supply chain. Recently in the year 2017, the company announced an investment of $500 million for five years dedicated to generating an enhanced infrastructure. It has been reported that the investment is helping the company advance its ability to penetrate into SCM, add latest automation capabilities and appeal to top talent in data science, engineering, technology, and logistics.