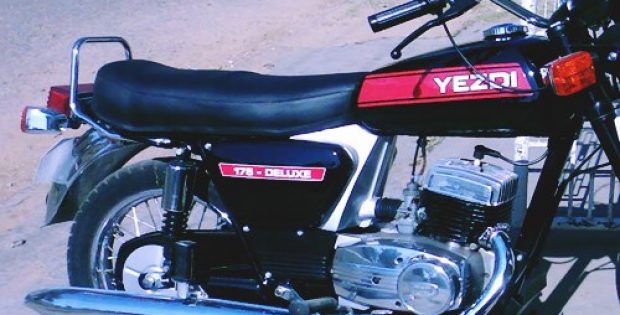 Reports confirm that Jawa Motorcycle is looking to relaunch its Yezdi bikes in India. Although the launch date has not been announced and since Jawa is supposedly looking to establish its network in the first quarter of 2019, it is likely that Yezdi bikes will be available in India by 2020.
Apparently, Classic Legends, which is licensed by Mahindra, plans on reintroducing Yezdi bikes in India as Jawa motorcycles are now relaunched here. Founder of Classic Legends, Anupam Thareja, has confirmed that the company is working on reviving the new generation Yezdi and also informed that Yezdi will be an independent motorcycle and will not be a rebadged Jawa.
Further from the reports, prices for the bikes from Jawa start at Rs. 1.55 Lakhs (ex-showroom, Delhi) and would be available for bookings at a price of Rs. 5000. The Jawa bikes will be available in three options – Jawa Forty Two, Jawa Standard, and Jawa Perak.
The Forty Two model is supposedly priced at Rs. 1.55 Lakh, the standard at Rs. 1.64 Lakh, and Perak at Rs. 1.89 Lakh. The bikes would be initially available via 105 dealerships and will see a further increase by 75 dealerships. The all new Jawa motorcycle consists of a curvy tank, a flat seat, a rounded headlight and spoke wheels.
Mahindra revealed the engine of the bike last month, which has twin exhaust mufflers and is identical to the older version of Jawa motorcycles. Besides this, various old-school design elements like round mirrors, round indicators and telescopic fork, as is on the Royal Enfield Classic 350, further add to the retro style of Jawa bikes.
In India, Jawa Motorcycle had initiated its operation in 1961 under the Jawa brand in Mysore and ended its production in 1996. In 1973, the bike maker stopped selling Jawa motorcycles and launched the Yezdi brand, which was highly successful, and gained more popularity than the Jawa brand itself.