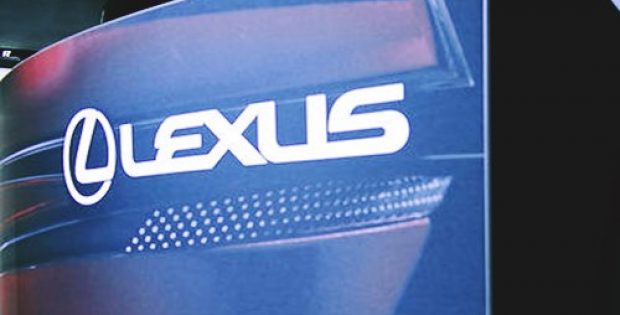 The new luxury convertible concept is based on the company's existing LC luxury coupe.
The brand, which debuted 30 years ago at the show, marked its anniversary with the luxury concept unveiling.
Lexus, the luxury automobile division of Japanese automotive giant Toyota, has reportedly announced the unveiling of its new luxury convertible concept at the North American International Auto Show (NAIAS), currently being held in Detroit, USA.
Reports cite, the new luxury convertible concept is based upon the company's existing hardtop version of the vehicle, the LC luxury coupe. The vehicle concept launch marked the anniversary for the luxury automaker who debuted as the same auto show 30 years ago.
According to a press release by Lexus, the LC coupe, which made its debut three years ago, was a testament to the company's new and innovative sense of creative ambition. Since then, the design team at Lexus has been working diligently on exploring the company brand's evolution. The Lexus LC convertible concept is the outcome of those explorations.
Similar to the hardtop LC coupe, the convertible concept is low & long with a very limited backseat space. The vehicle's wide stance if further emphasized by a set of 22-inch wheels. With an overall length of 187.8 inches, the LC convertible concept is approximately 8 inches longer than the Corvette by Chevrolet.
The Chief Designer of LC Convertible concept at Lexus, Tadao Mori stated that a production version of the concept car would prove to be quite thrilling in a number of different ways. With its dynamic & captivating design, its powerful engine and its engaging ride experience, the luxury convertible is bound to be a unique & exhilarating experience every time one gets behind its wheel.
According to reports, with the LC coupe prices starting at $92,300, which could reach six-figures easily, the new convertible is expected to be the brand's new halo model that would perch itself on top of the brand's line should it reach production.