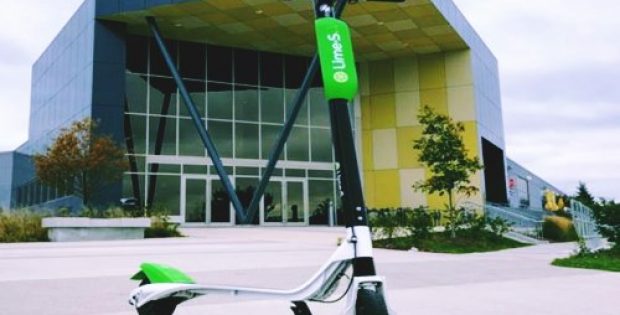 Lime e-scooters recently made their debut in Canada with the launch of a pilot program in the city of Waterloo, Ontario. Reports confirm the electric-powered scooters are being rolled out for the first time in the Canadian market on a trail route spanning 6.5 kilometres, linking the main campus of University of Waterloo with its adjacent technology park.
According to Nico Probst, who is the manager of Midwest strategic development for Lime and is overseeing the Waterloo expansion, the company's expansion into the north has been a positive journey. He stated that the company has been looking at the Canadian markets for some time now and is in discussions with various cities.
Probst did not disclose further any of the specific jurisdictions where Lime plans to expand the e-scooters but said that discussions with a few cities are very close and the company could share any relevant news in a couple of weeks.
Citing reliable sources, the products of Lime are different from previous bike-share programs like BIXI, since they do not require docking stations. Commuters can use the app to locate the closest ride using GPS technology and unlock the scooter or bike. Sources mentioned that the sustainable transportation company has given birth to a cottage industry where people perform the task of collecting the scooters and charge their batteries at their own houses, in return for a fee from Lime.
Riders are required to be a minimum of 18 years old and must have a valid driving license. A detailed user agreement is also in place, which makes the rider solely responsible of any liability that would later arise from any accidents that happen with the scooters.
For the record, the pricing to unlock the scooters are as low as $1 with each use and $0.15 a minute to ride in most areas. By late 2017, Lime had already introduced its e-bikes to five European cities, and later in June 2018, it had debuted its electric scooters in Paris as well.