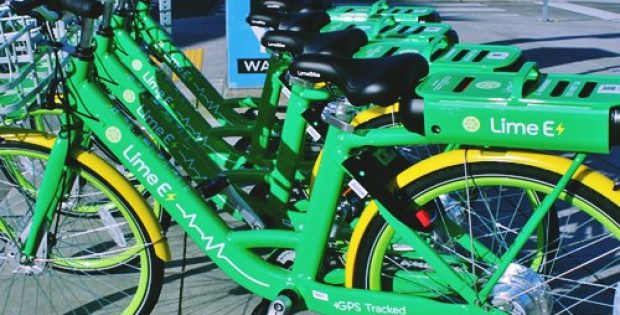 Canada's City of Calgary has recently approved U.S. bike sharing firm, Lime's dockless e-bike share pilot program, giving the operator permission to initially roll out nearly 400 green e-bikes around the city.
As per an official statement, the city officials said that they will be giving out two operating permits, one to Lime and another to U-bicycle. Lime is scheduled to launch its pilot operations in October 2018, while U-bicycle will commence its operations by spring 2019.
Under the pilot, riders could access the firm's sharing bikes around the city through an app linked with the bikes' GPS locators. Riders once reaching their destination, could simply lock their bike and leave it there until being used by another rider, cite sources.
According to the Daily Hive, Scott Harvey, Lime's Operations Manager in Calgary, said that the company is thrilled to be hitting the pavement in Calgary, Canada's first city to launch Lime's dockless electric bikes.
The company is looking forward to working with Calgary as they further their commitment to reduce complications regarding active modes of transport. Lime is also looking forward to offering Calgarians with a greener, affordable and more efficient transportation system, Harvey added.
Users once signed up, can unlock their bikes by scanning a code. Riders using the bike will be charged by the minute, and when done using, can leave the self-locking bikes anywhere in the home area, making it available for another user, said Harvey.
As per Evan Woolley, Councilor of Ward 8, Calgary, bike sharing, despite being implemented as a no cost to the city motive, will create new jobs, encourage mobility and boost tourism.
The city has speculated the success of Car2go and other ride sharing technologies and Lime's bike share is just another example of Calgary approving a bold new conveyance method. Calgary's cycling infrastructure is in place and this pilot project will only compliment it, Woolley said.