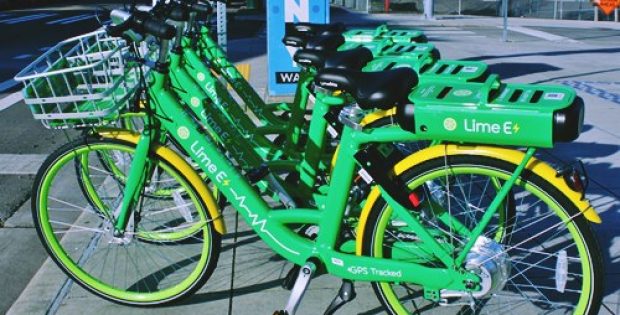 San Francisco's bicycle-sharing firm, Lime has recently pledged on making its entire fleet of e-bikes and scooters carbon free, a move that comes in line with the firm's new carbon neutral initiative, Lime Green.
As per sources, the initiative would comprise purchasing renewable energy credits from new and existing energy projects in a bid to ensure the firm's entire range of electric bikes and scooters becomes carbon neutral.
According to Electrek, Andrew Savage, Lime's VP of Sustainability said that the firm aims on making cities sustainable. The new initiative will help Lime build deeper environmental commitment and empowers riders to make a difference with the fact that each of their scooters are carbon free. Lime is focused on transforming the way people commute in cities by offering greener alternatives and is looking forward to taking the next step towards a more sustainable future, Savage added.
For the record, Lime operates in over 100 locations throughout the U.S. Lime's e-bikes can also be found in Germany, France, Switzerland, Austria and Spain. The company took 14 months in operation to hit a total of 11.5 million rides on its fleet of electric scooters and bikes. However, in less than a month, the number of trips crossed over 13 million.
Speaking about its green initiative, Toby Sun, CEO of Lime said that the company will be collaborating with leading carbon offset provider, NativeEnergy, as to attain renewable energy credit and carbon offset services. The collaboration would help fund climate-friendly projects, beginning with building a new solar project in Iowa and purchasing renewable energy from Texas' Capricorn Ridge Wind Farm to making its fleet in Dallas, Austin and San Antonio carbon neutral.
In addition, the partnership would comprise offsetting the remaining fuel-based carbon emissions associated with the firm's entire fleet of operations vehicles, including new projects that will reduce carbon emissions for the years to come, Sun added.