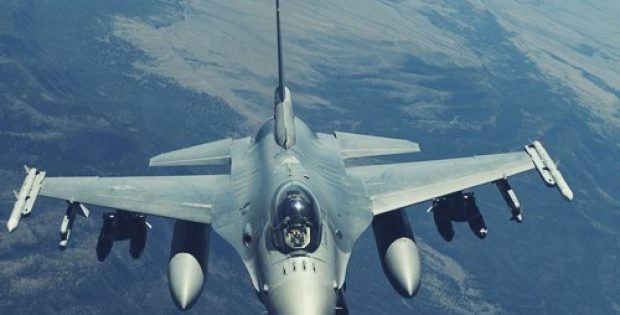 Renowned American aerospace and defense company Lockheed Martin has reportedly announced to manufacture the wings of its coveted F-16 fighter jets in India. As per trusted sources, the company has signed an agreement with Tata Advanced Systems Limited (TASL) to manufacture the wings.
Authentic reports apparently suggest that the fighter jet's wings would be manufactured at TASL's facility in Hyderabad and will then be supplied globally. According to a report published by Livemint, Lockheed Martin has proposed to shift the entire F-16 manufacturing unit to India. However, the company is yet to receive a response from the Indian government.
Lockheed Martin has reportedly stated that the new wing production proposal comes without any conditions and is not contingent on the central government's decision to purchase the F-16 for Indian Air Force.
Vice President of Strategy and Business Development at Lockheed Martin Aeronautics, Vivek Lall was reportedly quoted stating that manufacturing wings in India is the next logical step that builds upon the company's successful partnership with Tata that began with the S-92 (helicopter) and C-130J (airlifter) deal.
The company presently manufactures fighter jet wings in Israel, cite reliable sources. For the record, the exclusive F-16 production in India would effectively integrate the nation into a $165 billion fighter aircraft industry. Reportedly, the F-16 wing production is scheduled to commence in India in late 2020.
Pertaining to the status of the proposed F-16 sale to the Indian Government, Lall reportedly stated that the company's proposed F-16 partnership with the nation remains firm. He further added that Lockheed Martin has recently submitted a detailed and fully compliant 600-page Request for Information (RFI) response to the Indian Air Force.
Detailed terms of the F-16 wing production deal are yet to be revealed by the companies, cite sources familiar with the development of the matter.