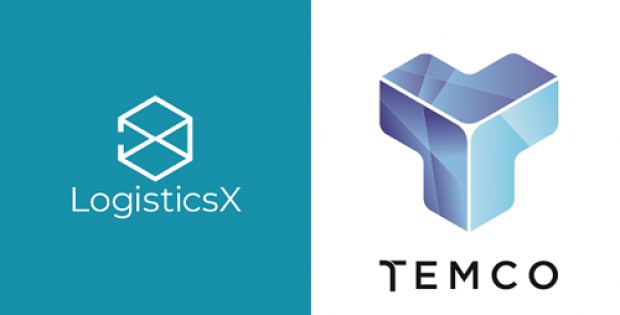 LogisticsX, a last-mile decentralized logistics platform, has reportedly announced that it has signed a partnership agreement with TEMCO, a supply chain platform powered by bitcoin network (RSK).
Reports cite, the partnership would form the Global Supply Chain & Logistics Alliance (GSLA). TEMCO would be leading the alliance with LogisticsX assuming the role of pioneer member.
According to a recent report, the new GSLA aims to resolve supply chain management issues across the world by bringing logistics block chain, supply chain projects and industry experts together.
Reportedly, while many innovations have been introduced in the segment, many obstacles and questions still exist that require a solution owing to differences between cultures, regulations, business ecosystems and languages. The GSLA can improve awareness of the issues as well as share ideas to help develop better solutions.
Sources claim, the GSLA also aims to resolve the issue faced by localization firms when expanding overseas as a single blockchain project is not capable of navigating business ecosystem details in each nation all alone. Thus, through experience obtained from operating in the ecosystem of each country, the GSLA would reportedly be able to formulate a solution allowing the sharing of each local partners' best practices.
The CEO of TEMCO, Scott Jaeseob Yoon stated that the GSLA formation is a vital step that would help bring solutions to the global logistics and supply chain problem through the blockchain. Yoon further added that TEMCO is thrilled about the partnership with LogisticsX and the GSLA future, with new firms that would be signing up.
The COO of LogisticsX, Erik Cheong stated that the company is thrilled to work alongside TEMCO and developing the GSLA that would help the firms navigate and understand the details of business environments and regulations in each nation. Cheong further added that the firm is confident there would be several synergies from the alliance.
Reportedly, financial information related to the agreement has not been released yet.