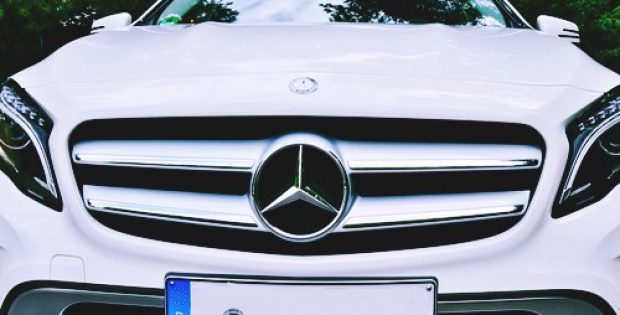 Leading luxury car manufacturer, Mercedes-Benz, has reportedly unveiled its first all-electric SUV, EQC crossover, two years after its concept SUV debuted at the Paris Motor Show. As per sources, Mercedes' EQC crossover would reportedly be joining the likes of the Audi E-tron, Porsche Taycan and Jaguar I-Pace against the world's leading electric carmaker, Tesla.
According to The Verge, Mercedes-Benz's parent company, Daimler claims that the so called Mercedes-Benz EQC400 4MATIC, would seemingly offer owners a driving range of about 280 miles on a single charge and would be effective in charging its 80kWh battery pack from 10% to 80% in just about 40 minutes via its DC fast chargers.
Sources claim that the all-electric SUV would be integrated with a slick MBUX 10.25-inch display integrated infotainment system that dominates the dashboard, 19-inch wheels, heated seats, rose gold accents and adaptive headlights. Further, the EV would offer ambient lights in 64 different colors and would be equipped with Mercedes-Benz's driver assistance package.
As per an official statement, Dieter Zetsche, CEO of Daimler AG claims that the new Mercedes EQC crossover will start production in the first half of 2019, as a part of the company's strategy to introduce an all-new range for its EQ electric line.
Reliable sources state that countries like France and the UK are planning to ban combustion engines in the coming decades due to the escalating emissions. Hence to underscore the shift and meet the stringent emission standards, Mercedes has made plans to invest 1 billion euros on battery production for fueling its EV models, further creating a network of eight production facilities globally.
The EQC crossover would reportedly start production in the Bremen factory in Germany, and it will eventually spread to China and possibly to the company's U.S. plant in Tuscaloosa, Alabama, claim sources. In addition, Daimler, betting on Mercedes-Benz brand and reputation for luxury cars, plans to offer 10 new fully electric cars in the automotive market by 2022.