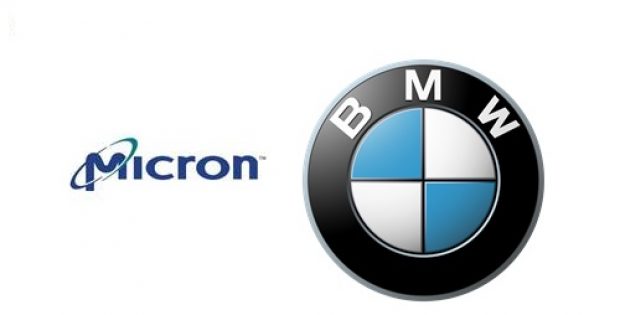 Leading semiconductor memory and storage solution provider, Micron Technology, Inc., has recently announced will collaborate with premium German automaker, BMW Group as to further advance development of automotive memory solutions used in vehicles.
Apparently, memory and storage are key components in accelerating the intelligence and user experience of next-generation automotive systems, including in-cabin infotainment and advanced driver-assistance systems (ADAS) technology, which collectively play an important role in making autonomous vehicles a reality.
As per sources, Micron and BMW, as a part of the collaboration, will enhance their existing efforts toward the development and testing of automotive memory solutions at Micron's technologically advanced lab in Munich, Germany.
Leveraging BMW Group's Test Automation Framework (TAF) as a car emulator platform, the two companies will work together to define and validate memory and storage solutions for next-generation platforms.
Sources cite that the collaborative effort would involve Micron's storage and memory technology knowhow, along with its large portfolio of NAND, NOR and DRAM technologies, including e.MMC, LPDRAM, UFS and SSD storage solutions.
For the record, Micron, a leading memory partner with more than 25 years of experience, provides advanced automotive memory solutions that meet stringent quality, compliance and reliability requirements. Micron's huge range of volatile and nonvolatile memory segments are specifically designed to serve the automotive sector and offer support with its formal product durability program.
As per Nasdaq, Giorgio Scuro, VP of Micron's automotive division, said that the integration of new capabilities and features in high-tech in-vehicle infotainment (IVI) and ADAS, like image recognition, hand gesturing and voice recognition, are driving rapid growth in both volatile and nonvolatile memory integrated systems in vehicles, further advancing intelligence at the edge.
Micron has a long-standing record working with automotive industry partners, and the recently announced joint initiative with the BMW will validate the company's knowhow in bringing innovative automotive memory technologies to the market, he said.