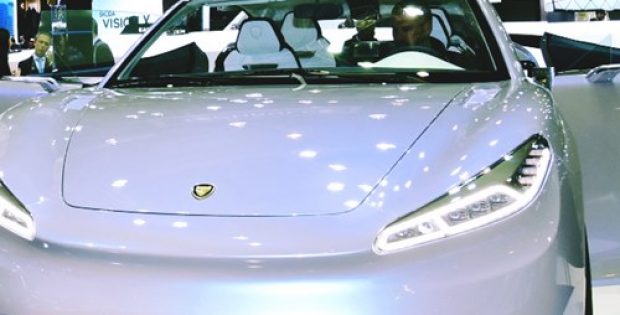 The automaker will use Next-Battery's advanced Li-ion cells to compete with Tesla's current Model 3 battery pack
Li-ion battery startup, Next-Battery, has recently announced collaboration with China's renowned electric car maker, Lvchi Automobile Technology Co. Ltd. to offer advanced, high-efficiency li-ion batteries for the automaker's upcoming EV segments.
According to a statement, Lvchi claims that Next-Battery's li-ion technology could play a significant role in the company's upcoming development plans, as Next-Battery moves closer to achieving its first advanced prototype battery.
Sources claim that Next-Battery's battery technology uses li-ion chemistries with innovative nano-structuring that effectively upgrades a cell's electrode functional property. Lab reports cite that the cathode can offer over double the specific output energy of the current best commercial lithium-ion batteries, such as the new Panasonic 2170 cell used in the Tesla Model 3 battery pack.
Moreover, the recharge time reported in the test shows improved charging speed compared to current li-ion batteries available in market, cite sources.
Reliable sources cite that both Lvchi and Next-Battery will proceed with visits in China and Ukraine during Q1 2019 in a bid to formalize a commercial collaboration venture in China intended to fast track the commercial production and development of the firm's advanced batteries.
For the record, Lvchi has a global design and R&D base in Italy, while it operates technology centers in Coventry, England, and Silicon Valley. Lvchi's engineering application development is carried out by its Shanghai engineering research institute in collaboration with Beijing Future Institute and Wuxi Research branch.
Next-Battery is a recent startup and is based on more than a decade of research in electrode development, and is led by Benton Wilcoxon, who is known for his expertise in the developing advanced material technology as well as supercapacitor and battery technologies. Wilcoxon is currently the CEO of NextMetals Ltd, which develops high-strength nano-structured titanium, ceramics and super steels for high-performance applications in defense, aerospace and vehicle applications.