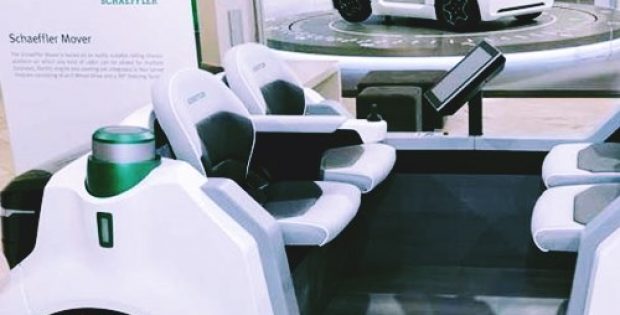 Schaeffler AG is reportedly collaborating with Roland Arnold & Paravan GmbH to form a new company called Schaeffler Paravan Techonologie GmbH and Co. KG. The deal's regulatory approval with German Federal Cartel Office is still pending. As per the reports, financial details of the deal will not be revealed by the partners.
According to sources acquainted with the matter, the joint venture will advance Paravan's 'SPACE DRIVE' drive-by-wire technology, for development and sale of transport products. The new company will be sourcing SPACE DRIVE technology from Paravan, while Schaeffler Technologies AG & Co. KG will own 90% stake of the new venture, cite trusted sources.
For the record, Paravan GmbH has developed the unconventional SPACE DRIVE to replace mechanical vehicle control systems with a fully dependable, electronic system to help people with physical disabilities. Along with electronic brakes activation & accelerator, SPACE DRIVE has a steer-by-wire function for steering the vehicle electronically, which is safe, reliable, replacing the physical steering wheel, its column & mechanical linkages.
Reportedly, the steer by wire is a popular technology for self-driving as well as semi-autonomous passenger cars. It can also create enough space due to the elimination of the steering column in the semi-autonomous cars.
For the uninitiated, SPACE DRIVE tech has triple redundancy and it is the only integrated drive-by-wire system in the world which follows the highest safety & quality standards, along with certification of ISO 26262 ASIL D functional safety standard. It is a one of its kind system to be approved for on-road use in many countries globally.
Apparently, Schaeffler's core competencies in mechatronics and SPACE DRIVE tech, and its unmatched functional safety personified by highly dependable electronics, complement each other and offer real value. This is expected to push the development of future technologies in areas such as system engineering, functional software & electronics. Incidentally, SPACE DRIVE has a 500 million kilometers' accident free driving record, state trusted sources.