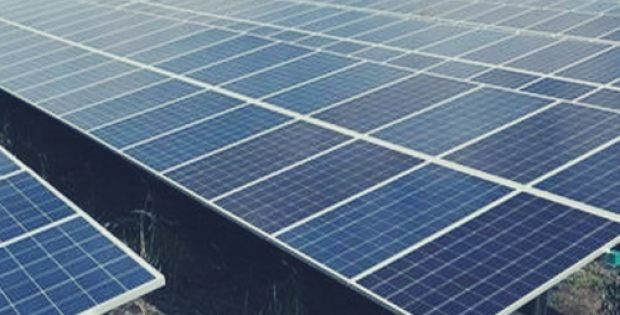 Sembcorp Industries, a leading multinational energy, water, marine and urban development group, and Cache Logistics Trust, the Singapore based real estate investment trust, have recently signed an agreement in which Sembcorp will be installing and operating rooftop solar farms at three Cache owned logistics warehouses in Singapore.
The solar power agreement dictates that Sembcorp will be responsible for the ownership, installation and operation of the solar rooftop panels that will have a joint capacity of 7.9 Megawatt and will be positioned on top of Cache Changi Districentre, Pandan Logistics Hub and Cache's Commodity Hub.
In an official statement released by Cache, the company reportedly said that the solar panels will significantly lower the carbon footprint of the company by providing renewable energy. Surplus energy sourced from the solar power panels will be channeled to the grid. On completion the Commodity House in Singapore will come to house the largest rooftop solar facility in the country and generate 6.2-Megawatt power at its peak power generation capacity.
The company said that after installation is completed, which is expected around mid-2019, the solar power system is anticipated to produce over 9,400 MWh of power in a year. The power system will help in the prevention of 4 million kg of carbon dioxide production annually. This amount of emissions reduction is equivalent to planting more than 47,000 trees or taking 860 cars off the road. The power generated through the system is enough to power more than 2,000 4-room HDB flats in a year.
Koh Chiap Khiong, Sembcorp head of Singapore, Southeast Asia & China (Energy), has been reported to say that the company is committed to sustainability. Khiong added that the company is honored by Cache having their trust in them as being one of the largest players in the solar power industry in Singapore the new project will not only help in growing Sembcorp's solar portfolio in the country but also help Cache in becoming more ecofriendly. It will also help Singapore in moving closer to its target of producing 350 MW peak solar power capacity by 2020.