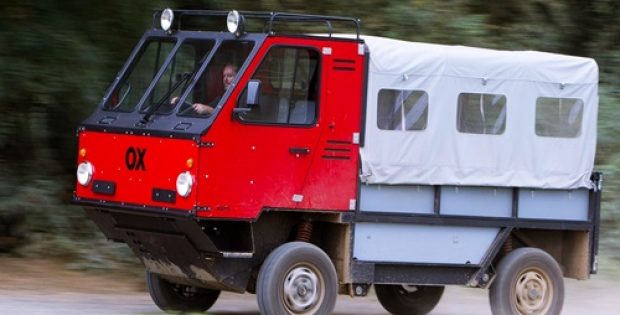 Reports confirm that Netherlands based British-Dutch oil and gas company Shell's Indian arm has recently announced that the company is launching the Ox, which is a fourth generation flat pack, all terrain truck, for transporting goods, focused on the population living in the remote areas.
The company said in a statement that the vehicle, an energy-efficient, affordable solution for last-mile connectivity in India, and it was introduced at the Shell Eco-marathon that was held in Chennai on Dec. 9, 2018. The Ox truck, which is apparently the result of a global partnership between the Global Vehicle Trust, Gordon Murray Design and Shell, can be assembled in less than 12 hours.
Nitin Prasad, Chairman of Shell India, commenting on the development stated that access to basic facilities in remote areas is restricted due to limited mobility. The company is looking to contribute towards the promotion and development of effective mobility solutions and improving the quality of life of people in those areas.
Founder of the Global Vehicle Trust, Sir Torquil Norman, was quoted saying that this versatile and remarkable vehicle would provide a transformation in affordable mobility for numerous people where the need is most acute. Since Shell is bringing the Ox to India, the organization would be able to demonstrate its capability in a significant market and be able to attract long-term production partners.
The company further said that the new all-terrain truck could carry a payload of 1,900 kg, which includes everyday necessities, agriculture and building materials, medical supplies and more. The Ox is powered by a 2.2-litre diesel engine, with the construction of its body being lightweight and having an equal weight distribution, giving this truck the credentials of tackling rough surface despite the vehicle having a front wheel drive configuration.