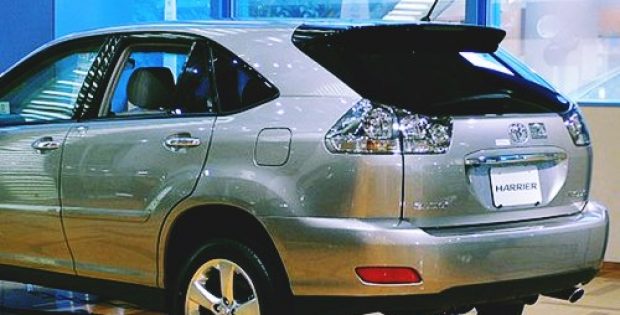 India automotive industry behemoth Tata Motors has recently released the official images of the production-specification of its SUV version Tata Harrier. As promised by the car marker, reports revealed that the SUV would look similar to the H5X concept car, and the images are not disappointing.
Inspired by the Tata's Impact Design 2.0, the Harrier is built around the similar slit like the headlights and grille as the concept car, cite sources familiar with the matter. The main headlight unit is integrated into the foglamp cluster near the frontend bumper. The car also gets a scuff plate and a chunky cladding both at the front and the rear end. The latest designs also reveal the aggressively contoured steep roofline, side profile, and a larger wheel diameter.
If the industry experts are to be believed, the interiors are said to be the best Tata Motor has offered coupled with its electronics package. They further reveal that the actual deal of Tata's SUV is the brand new 2-liter engine christened as the Kryotec and developed from FCA's Multijet II which is seen in the recent model of Jeep Compass.
The Kryotec will be a four-cylinder turbocharged engine, with the capacity to produce 140 PS for the 5-seater & over 170 PS for the 7-seater. Clearly, the SUV will also be getting a 7-seater variant, however, the 5-seater model will be launched first. In addition, one will also be getting an option between a 6-speed automatic and a 6-speed manual drive.
It has been reported that the new SUV's platform is built on the Jaguar's Land Rover model's D8 SUV platform but Tata calls it "Optimal Modular Efficient Global Advanced Architecture" (Omega Arc), which makes use of relatively cheaper components and materials to keep the costs down.
The price of the new Harrier has not yet been disclosed, but bookings have already begun for just INR 30,000. Tata Motors is planning the official launch sometime in January next year.