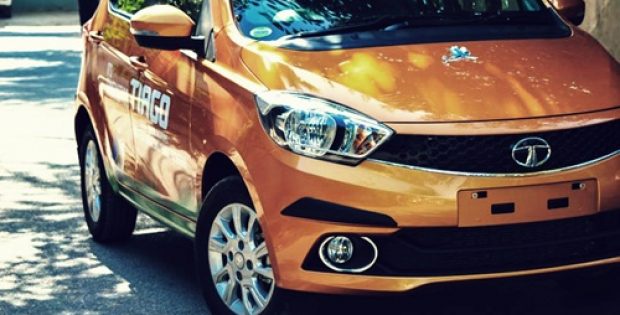 The move will offer city commuter a new, sustainable, zero-emission transport option by late 2019
India's automotive manufacturer, Tata Motors Ltd. has recently announced a collaboration with car rental company, Zoomcar to offer its new electric sedan (Tigor) to customers in Pune. As per a statement, the automaker said that it expects to deploy around 500 EVs across 20 cities, currently where Zoomcar operates, by the end of 2019.
For the record, Tata and Mahindra are the only two automakers that manufacture EVs in India. In 2017, Zoomcar had deployed Mahindra's e2O plus across Hyderabad, Mysore, and Bangalore. Mahindra later invested Rs 176 crore to acquire the firm's 16% stake in February 2018. Moreover, the two automakers have won part of the 10,000-unit EV tender offered by EESL in 2017.
According to Business Line, Shailesh Chandra, President of Tata Motors Electric Mobility Business and Corporate Strategy, said that the company's e-Tigor will be available on Zoomcar's self-drive rental platform, offering zero-emission transport facility to commuters in Pune.
Chandra claims that future mobility will increasingly be shared, connected, and powered by zero emission technologies, and added that the company is focused on the transformative journey and is seamlessly working with partners to accelerate the region's EV market.
Commenting on the deal, Greg Moran, Co-founder & CEO, Zoomcar, said that their team is thrilled to collaborate with Tata Motors to bring new EVs to Pune. He said that the move marks the beginning of a new partnership within the electric mobility sector and the company hopes to offer at least 500 EVs to 20 cities in 2019.
Incidentally, Tata's e-Tigor has not commercially been launched in the Indian market, as the company awaits a clear policy and charging infrastructure in the country. Meanwhile, Mahindra's e-Verito and e2O are the only two EVs available for sale for consumers.