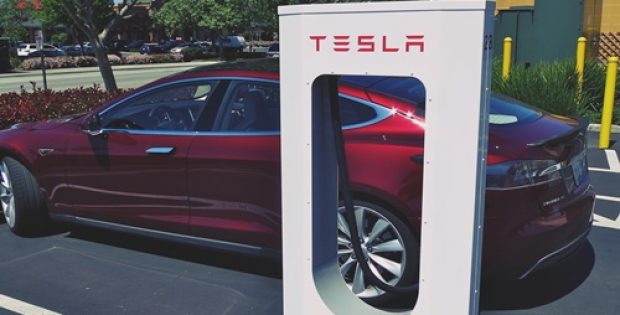 California-based electric carmaker Tesla, Inc. has recently increased the prices at its Supercharger stations, which is one of the world's fastest electric vehicle charging network. The move has apparently come after the company implemented a new pricing structure.
Tesla is looking to shift towards an individual charging station pricing structure for taking into consideration the local demand and power rates. Until now, the company was charging drivers as part of a region/state pricing scheme.
For instance, it was indicated in a report by SlashGear that Tesla drivers in New York were charged a state-wide rate of $0.24 per kWh until recently, but the price has now surged to $0.32 per kWh under the change, which signifies a 33% increase on the earlier rate. It was noted that Tesla owners in Europe have also reported a rise in the charges.
Records show that last year, the company had raised prices for pay-per-use customers in the range of 20% to 40%. Sources close to the company mentioned that Tesla is adjusting the pricing of Supercharging to reflect differences in local electricity costs and site usage better. Tesla does not intend to use the Supercharging stations as a profit center, the sources claimed, echoing the company's 2018 statements.
The pricing structure change has been announced soon after Elon Musk, CEO of Tesla, had confirmed that the automaker would be ending tis customer referral program as a measure to cut costs for the company. For the uninitiated, Tesla's customer referral program used to allow its customers to gift six months of free charging to their friends who also purchased a Tesla car.
Reportedly, last fall Tesla had achieved a profit for the first time in nearly two years. The company is presently operating about 12,011 Superchargers across 1,422 Supercharger Stations throughout the world and this year is aiming to nearly double these numbers.