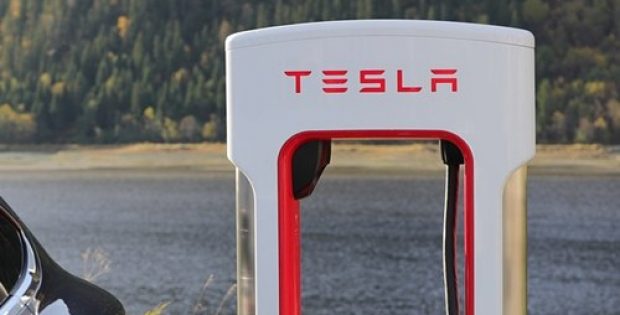 The two companies have decided on extracting maximum amount of productivity from existing resources before making further investments in the facility
Both firms have already invested a total of $4.5 billion in the plant & plan to boost capacity to 54 GWh from the present 35 GWh
Tesla Inc., (Tesla), renowned American energy & automotive company, and Japanese multinational electronics corporation, Panasonic Corp., (Panasonic) are reportedly seeking to extract more productivity from the electric vehicle manufacturer's current Gigafactory setup.
Reports cite, both the companies do have plans to make more investments in the facility to increase its capacity. However, both believe they could draw out more productivity from existing resources than they had planned previously.
According to a report by Livemint, Panasonic Corp. made a separate statement that said the company was closely monitoring the demand situation in the global electric vehicle market before making any significant investments to further expand the Nevada plant's capacity.
Reliable sources claim, both companies have already invested a total of $4.5 billion in the plant & plan to boost capacity to 54 GWh from the present 35 GWh by 2020. However, another reliable source claimed, financial issues had caused both the firms to rethink their plans of boosting capacity by almost 50% by next year.
A Tesla spokesperson stated that both Tesla & Panasonic continue to make substantial investments in the Gigafactory. However, both firms believe that there is far more untapped potential in the facility's existing production equipment, which could be properly leveraged to extract more output than previously estimated.
At current capacity, the plant could reportedly produce electric batteries for approximately 500,000 vehicles on an annual basis. A source privy to the matter claimed, had both firms made further investments to boost capacity to 54 GWh, then the plant could have produced batteries for an estimated 770,000 electric vehicles.
According to reports, neither firms had previously unveiled their future development plans for the Gigafactory. Tesla stock dropped 2.8% on Nasdaq while Panasonic shares rose 2.6% in Tokyo.