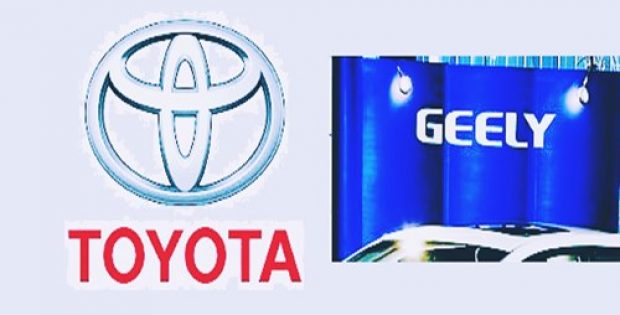 Japanese auto giant, Toyota, recently announced a collaboration with Chinese automotive manufacturer, Geely, to work closely on developing their petrol-electric hybrid drivetrain technology. Toyota refused to elaborate further, and it is not yet clear how far the relationship may extend.
According to AutoCar however, the Japanese automaker has confirmed its partnership with Geely, further stating that the discussion of the partnership is in accordance with the company's open policy that encompass the area of electrification technologies and other fields.
As per estimates, Toyota claims that the collaboration with Geely could help them offset excess costs and further allow Geely to boost its own petrol-electric hybrid development. Sources close to the matter claim that the present communication involves a Chinese supplier of battery technology, which both the companies have been associated with separately for fueling their plug-in hybrid vehicles.
For the record, Toyota has an electric presence in China since 2015 with its Corolla Hybrid and almost similar Levin Hybrid. In addition, the automaker has two local manufacturing facilities for producing vehicles specifically for the Chinese market. The company is renowned as the global sales leader in the petrol-electric field due to sales of the Prius and other recent model lines that have adopted the company's hybrid technology. Toyota plans to sell PHEV versions of the next-gen Corolla sedan in the China as well, claim sources.
Latest reports suggest that Toyota has begun increasing production at its Chinese factories and will eventually be expanding its sales network in the thriving auto market of China. Recently the company has added to its production capacity at the Guangzhou plant as well as beefed up its Tianjin city factory capacity that at present produces 120,000 vehicles annually.
The Japanese automaker is attempting to boost its production capacity in China by 20% by building capacity at the eastern port city of Tianjin and Guangzhou to produce 240,000 vehicles a year. Currently Toyota's production capacity in China stands at 1.16 million vehicles per year.